The ADS Dual Link CardBus is a combination of FireWire and USB 2.0 CardBus adapter, with two high speed USB 2 ports and two IEEE 1394 FireWire ports
(6-pin & 4-pin).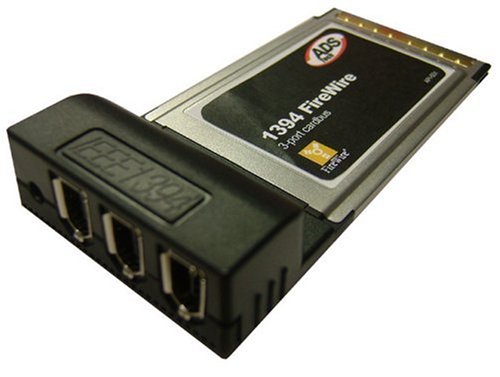 The ADS Dual Link CardBus will add two 1394a FireWire ports (a 6-pin and a 4-pin) to your Windows laptop making it a 1394 laptop notebook making a high performance FireWire 400 IEEE-1394 peripherals easily accessible. This means digital video camcorders, webcams and FireWire hard drives.
Two Hi-Speed USB 2.0 ports
With the ADS Dual Link CardBus your laptop is also getting two USB 2.0 ports. The FireWire USB 2.0 Adapter offers the maximum 480 Mbits/s of a USB 2.0 speed.
ADS Dual Link CardBus, FireWire USB 2.0 Adapter
Thanks to its combined qualities it adds FireWire (400Mbps) and USB 2.0 (480Mbps) interface to your laptop.
Offers supports for USB 2.0 and 1394 devices, such as CD-RW/DVD ROMs, external drives, hubs, digital camcorders (Sony, Canon, Panasonic, Sharp, JVC, etc.) and cameras, etc.
If you have a notebook card ieee-1394 that connects FireWire devices to your laptop, you can share them over the network and use at a remote location without actually transferring them there. Despite being a powerful solution, FireWire got replaced by Thunderbolt. So now your Thunderbolt and USB connected devices can be shared over the network with a software solution.
USB Network Gate is the perfect way to share and access webcams or USB hard drives over network. Working with USB Network Gate is a pleasure, as it is very comprehensive and clear: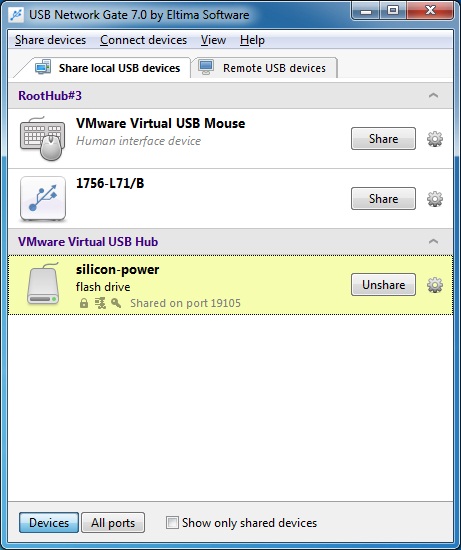 Download and install USB Network Gate on computers that are going to participate in connection. One that has devices attached to it and another that will access shared devices.
Plug a device in a USB port of the first computer.
Open USB Network Gate and share the device over network. After that you can open USB Network Gate on another computer and connect to a shared device. You'll be working with the device as if it was directly plugged in this machine.

#1 at Networking Software
USB Network Gate
Share USB over Ethernet on Windows
4.7
rank based on
72
+ users
Get a download link for your desktop
Submit your email address to get a link for quick download on your desktop and get started!
Category:
Networking Software
Demo Limitations:
14-day trial, You can share only 1 local USB-device
Pricing:
Starts from $159.95
Languages:
Deutsch, English, Français, Italiano, 日本の, 한국어, Polski, Português, Русский, Español, Tiếng Việt, Nederlands, 中文
Also Available:
USB Network Gate is a cross-platform solution compatible with Mac, Linux and Android OSes: