Do you remember your first impressions and thoughts of the most revealing example of augmented reality apps Pokemon Go? It was then that people first got to know what augmented reality or simply AR is and had the opportunity to experience it themselves. The thing that a lot of us have only seen on TV or read in the books, now became the part of our everyday life.
As time went by augmented reality technology became a burning issue and more and more developers began to use it while creating apps. For the beginning, it was a slow and time-consuming process. However, when in 2017 Apple presented ARKit things started looking up. The main feature of Apple ARKit was to facilitate the use of augmented reality technology that was done successfully. Once a technology of the future, AR is now being widely used all around the world.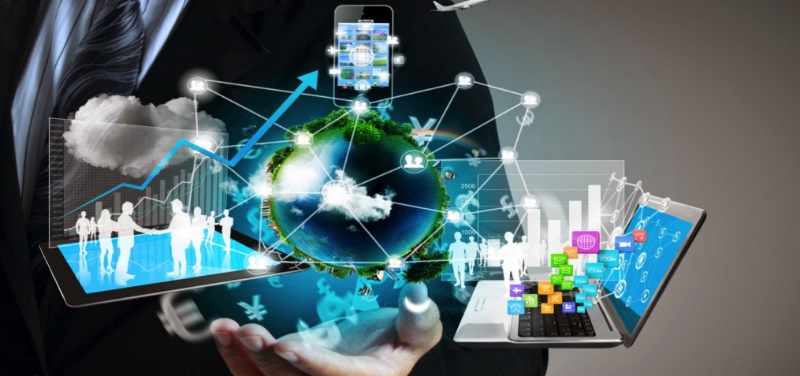 Here are 3 ways AR will find its way into
your life
Navigation
Navigation is a sphere where augmented reality will play a significant role. AR can completely modify the way we navigate the world no matter if you are indoors or outdoors. Just imagine the situation that you are in a huge shopping center and you want to find a specific department or another situation when you have parked the car on a parking space in front of a business center or a shopping mall and after that spent hours searching for it. Seeing directions before you can be rather helpful in this case. Take a look at PinDrive. The app uses augmented reality in order to find a parked vehicle. Point the camera of your device to supposedly parked direction and the AR arrow will show you the way. Simple and easy this app is being one of the examples how augmented reality can help us in terms of navigation. Overlaying information along the way with directions is how augmented reality will revolutionize your life.
Shopping
The possibility of using augmented reality when working with customers is all but limitless. Using the principles of online marketing in the real world, augmented reality blurs the understanding of what advertising is. International brands can use AR to display their products on any surfaces and even people. Clothing stores start creating virtual dressing - rooms so that the customer can see whether the outfit suit them or not. Furniture stores place virtual furniture in real homes, and customers, via the application installed on the tablet or smartphone, can find suitable locations for their potential acquisitions.
Entertainment
Augmented reality prospers the most thanks to the sphere of entertainment and it is not expected to fade over time. Despite the time, Pokemon Go still holds the leading position as the largest rollout of AR for mass consumption. However, with the AR glasses, the sphere of entertainment is about to explore a technical revolution. AR glasses can take that idea of entertainment further, by projecting information in any direction you look. Whereas VR games build a barrier between players and reality, AR gaming experiences can add to your own reality.
AR is going to change everything and in the nearest future, we are going to have the new world where all the things we could only imagine would come true.
PinDrive
Requirements: iOS 11.0+, iPhone 6s and newer , 64.0Mb free space
Version
1.0.1
(
28 Nov, 2017
)
Release notes
Category:
Other solutions