The Best Bitcoin Apps
Bitcoin developer Satoshi Nakamoto may have had high hopes for his creation, but he probably did not anticipate the extent to which it has impacted the modern world.
Bitcoin is a digital currency that breaks from traditional monetary systems in numerous ways. It is anonymous, regulation free, and has a value not strictly determined by supply and demand. The consequences of the adoption of this new from of currency may lead the world to a Fourth Industrial Revolution.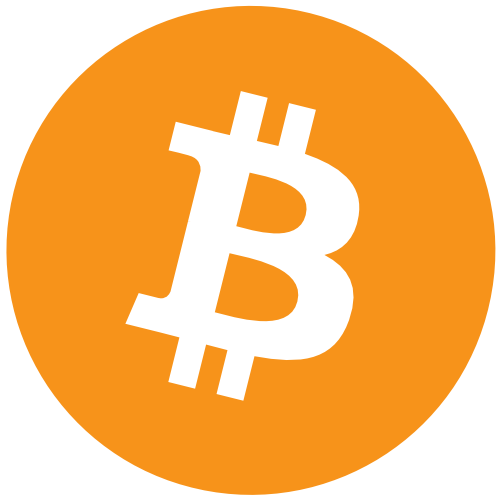 In spite of criticism, Bitcoin has exceeded predictions by reaching a value of over $1 billion. Though it is still primarily used by tech experts and the online gambling community, its potential is beginning to be understood by a wider audience. This acceptance can be seen in the introduction of many alternate crypto-currencies built on Bitcoin's underlying architecture.
The concept of Bitcoin and how it operates can be confusing for those new to the idea. Simply put, it is an encrypted asset that is earned through a method known as Bitcoin mining, and can be exchanged for products, services and traditional currency. Here is a list of some of the best cryptocurrency apps available for smartphones and tablets in 2018 to help you navigate the new world of Bitcoin and take advantage of the great potential inherent in this digital currency.
CashPirate
CashPirate is a Bitcoin app that enables you to earn Bitcoin through its use. This is one of the easiest methods to potentially collect Bitcoins for free. It is one of the best Bitcoin faucet applications that lets you earn and cash out your money quickly.
CoinATMRadar
Besides the question of what exactly Bitcoin is, the main question people have is how to buy and sell Bitcoins. While acceptance of this new digital currency is growing, there are still relatively few businesses where you can use Bitcoins to purchase goods or services. This Bitcoin software helps you locate places where your Bitcoins can actually be used.
CoinATMRadar is an iOS app designed to identify all shops and business in a designated area that can buy and sell in Bitcoin. It also advises you about Bitcoin buying and selling limits for particular businesses.
Bitmap
Though Bitcoin's primary function is to facilitate online transactions between businesses and individuals, Bitmap helps you find local physical stores where Bitcoin is accepted. This BTC app lets you find local merchants where your Bitcoins can be used to make a physical purchase. The app's interface and ease of use is similar to Google maps.
Coinbase
Based in San Francisco, Coinbase is a digital asset company where you can exchange traditional currencies with Bitcoin, Ethereum, and many other digital assets. They offer an Android cryptocurrency app that is a highly reviewed way to maintain your Ethereum or Bitcoin wallet. Wallet's are applications that are used to buy and sell digital currency. Most offer additional features that help you manage your cryptocurrency.
Xapo
Founded in Switzerland in 2013, Xapo allows users to sore their digital currency and also works like a Bitcoin debit card. The bitcoin software combines convenience with outstanding levels of security and facilitates lending money to others. Xapo lets you check your account, verify the current Bitcoin value, and send tips to content creators on other sites. This app is a great choice for users in search of a stylish and reliable interface for their complete Bitcoin needs.
Blockchain Game
This Android app will interest those interested in the gaming side of Bitcoins while looking to earn their own Bitcoins at the same time. Blockchain Game lets you receive Bitcoins into your wallet while playing a fun, block stacking game.
Bitclaim
The Bitclaim app requires you to have a Bitcoin wallet. It's a free app that enables you to claim Satoshi rewards every 30 minutes. It has become popular by allowing you to claim free Bitcoins and will pay out when you meet a minimum cash out threshold.
Blockfolio
Experienced users seeking a financial app that allows you to watch your investments closely will like Blockfolio. Using this app you can monitor details on all the different cryptocurrencies out there. You can set it up to alert you when the digital currencies reach a certain threshold, possibly notifying you when a trade is advantageous to you. With Hargreaves Lansdown, now allowing its customers to invest in Bitcoin, it seems likely that the popularity of cryptocurrency investment will only grow, making a tool like this indispensable to investors.
The bottom line
This is just a sampling of the current best Bitcoin applications and a peek as what the future may bring. New apps will be developed based on how society chooses to use Bitcoins for everyday commerce. The use of online portals to convert existing currency into Bitcoins is paving the way for exciting future developments as cryptocurrencies become more integrated into our everyday lives.