We'd like to introduce new and very handy app for Mac – Airy! Airy will download any video from YouTube right to your Mac in a few moments and you won't have to worry that the video will be deleted anymore!
Airy is super simple and easy-to-use.
It is not overloaded and very clear – solving the main task – Download videos from YouTube to Mac.

Airy allows downloading MP4, WebM, FLV, 3GP file types in various resolutions.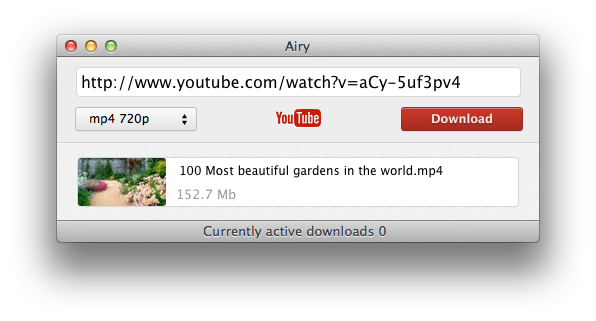 BTW if you don't need the whole video, but only its soundtrack – Airy will easily get it for you. Just enter the link in Airy, choose MP3 format and click Download.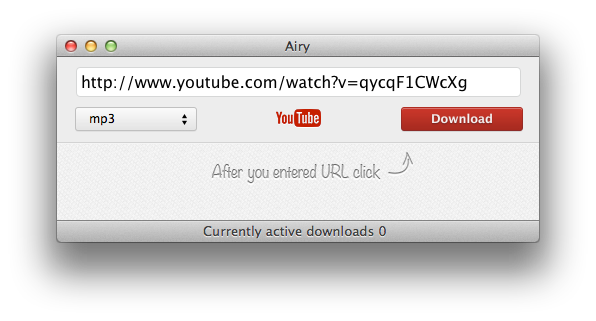 Free trial version of Airy allows 5 free downloads.
If you want more you can buy it for $19.95 here.