How to extend USB
over Network: software and hardware solution
Extend USB devices over network
Say, there is a device attached to your computer – it could be a scanner, a printer or a webcam or any gadget in fact that communicates to your system via USB port – and you need to share its functionality or contents with others. Others could be anywhere – in the same cubicle, on the next floor or across the globe. You should have come across situations when it is you who needs to access a remote device connected to a computer in your network.
How would you do it? What do you need to do to extend USB over network? There are various methods of doing it, the main two being either with the help of software or hardware.
Software solution to extend USB over IP
USB over Ethernet by Eltima Software (also known as USB Network Gate) is your USB Ethernet extender. It extends USB over network – LAN/ Ethernet/ Internet, etc. The application is compatible with Mac OS X, Linux, Windows and works perfectly well with both iOS and Android devices.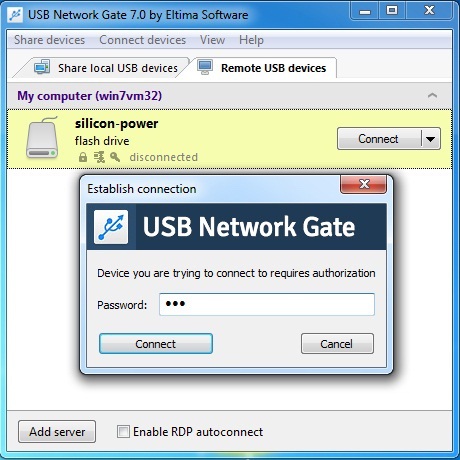 This is how you can use USB over IP Extender by Eltima:
Download and install the application on a computer to which the device is attached – we will call it a server – and computers that need shared access to it – these are clients.
Launch the app on the server, navigate to 'Devices' tab and locate the device you need to share, now click 'Share' button next to it.
Launch the application on the client's side, in 'Remote USB devices' tab find the device you need to access and click 'Connect' button.
Once the connection is established, you can start using the device immediately.
This method does not require any additional hardware and ideal for those who do not like their desks and cubicles cluttered with cables and wires.
Hardware extender
This solution works if you need to share a USB device in a local network. There are various kinds of hardware USB extenders – USB 2.0 over Cat 5 cables, fiber optic cables, etc., each fit for a particular purpose – be it security, medical, automative telematics apps, kiosks, etc.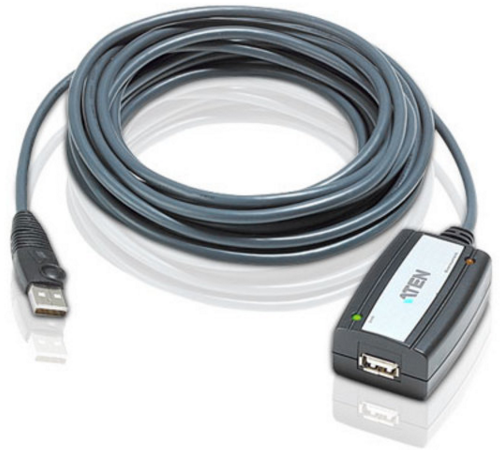 However to connect to a device at a long distance you will still need a software USB extender over IP. Unless you have really long cables and do not mind relying on their durability.
USB Network Gate
Requirements for Windows: XP/2003/2008/Vista/7/8/10, Server 2012
Also available on macOS, Linux OS and Android ,
5.62MB
size
Version
8.0.1859
(
4th Nov, 2017
)
Release notes
Category:
Networking Software