Google Drive Tips
You Should Know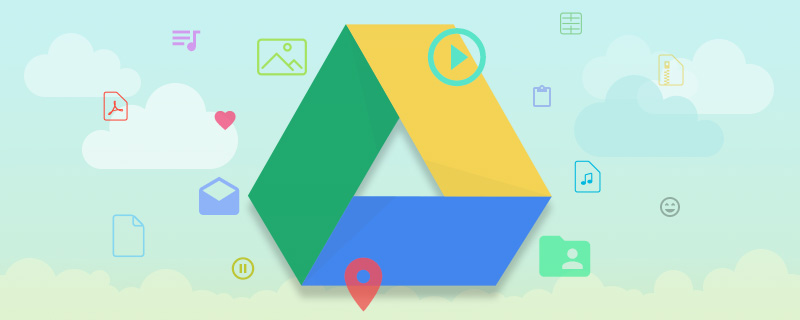 What makes Google Drive stand out among other cloud storage and file synchronization services is the capabilities it provides for collaboration. The service is really easy-to-use, and there are Google Drive guide and Google Drive tutorial, of course. However to make most of the service you need to know a little more
than basics.
So here we are giving you a few essential tips about Google Drive:
1. Share documents.
For those who wonder 'how to share file in Google Drive', use 'Share' button – as simple as that. You'll be thrilled to know that Google Drive allows sharing a single document among 200 users, 50 out of which can work on the document at the same time. The privileges are set by owner(s) of a document: editors can edit and, if the owner allowed it, invite more collaborators. Viewers and commenters, apart from viewing and commenting, can copy the document.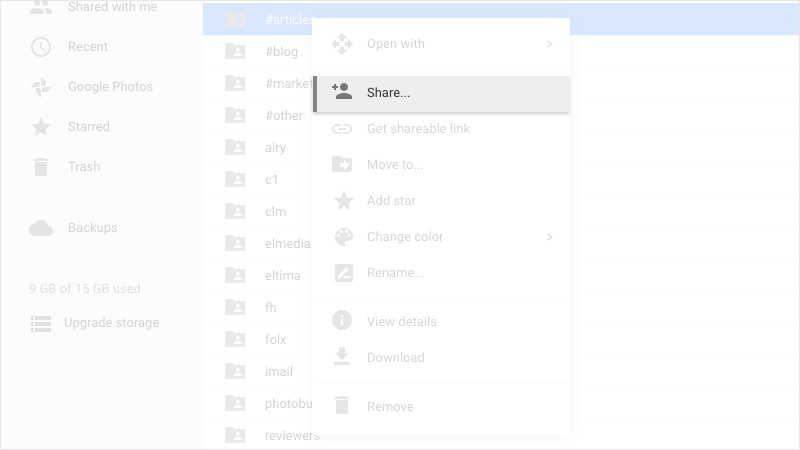 2. Talk to collaborators & search for them.
To chat with other collaborators while working on a document, use Google Hangout.To search for a collaborator click on 'Shared with Me' in the left menu of Google Drive or type their name in the search field.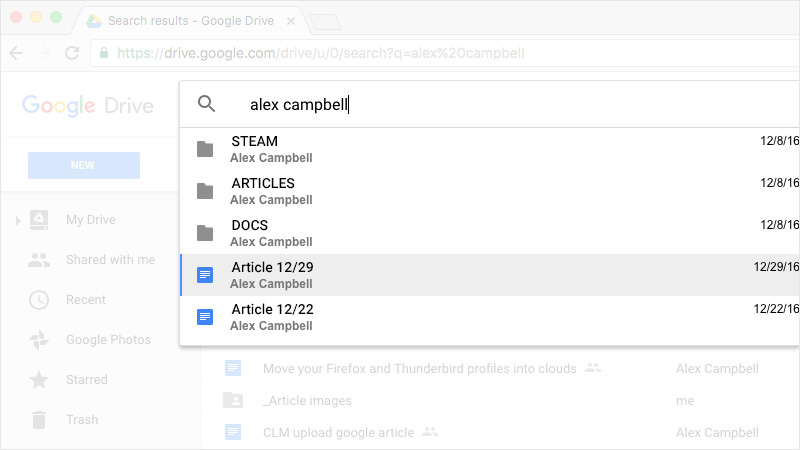 3. View revision history & track changes.
Revision history is accessible from the File menu or on pressing Ctrl + Alt + Shift + G. To track changes, use 'Suggest edits' options.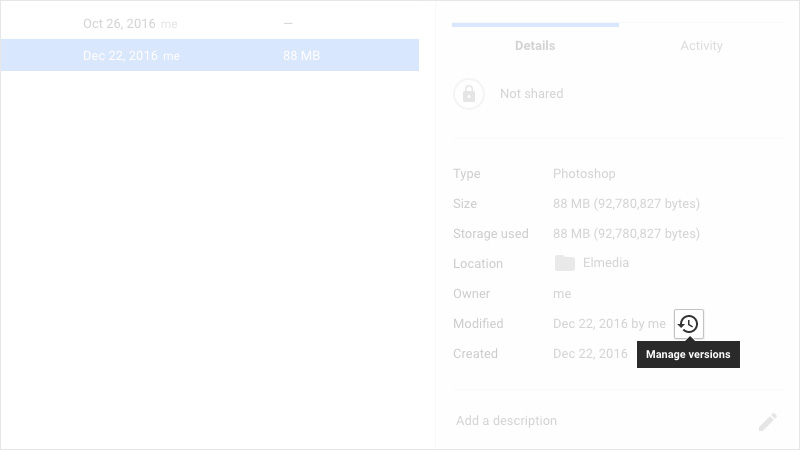 4. Share documents & search Drive via Gmail.
Gmail account owners can upload files on Google Drive storage and insert them into Gmail message using drag-and-drop. This is one more option for those who are wondering 'How to share photos in Google Drive', apart from uploading pictures on Google Photos, of course. To enable searching Drive from Gmail, go to the Labs tab in Settings and enable 'Apps Search' there.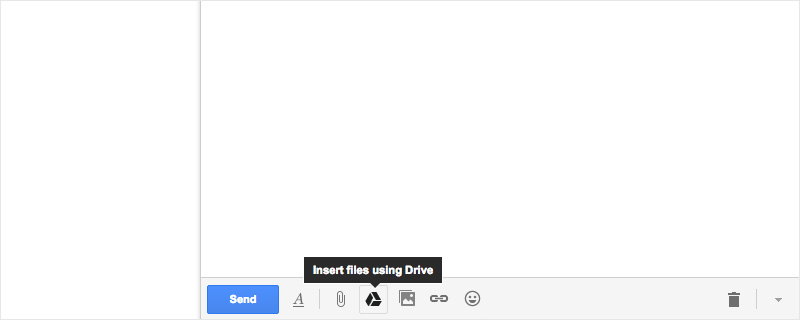 5. Create contact groups.
You can create a contact group, e.g. your team members, so you do not have to specify individual document permissions each and every time you share documents. In Google Contacts click 'New Group', name it and populate it with e-mail addresses. Now you can use the group in the sharing settings.
6. Translate documents.
Upload a document in a foreign language to Google Drive, click Tools > Translate Document. The document will be duplicated in your preferred language.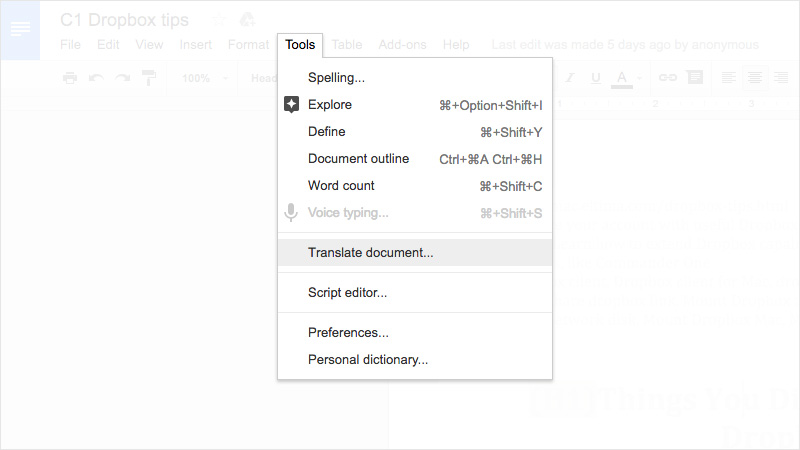 7. Download entire folders.
You can save the shared folder contents in a ZIP format. To do it, go to Shared with Me on your Google Drive, right-click on the folder and choose Download.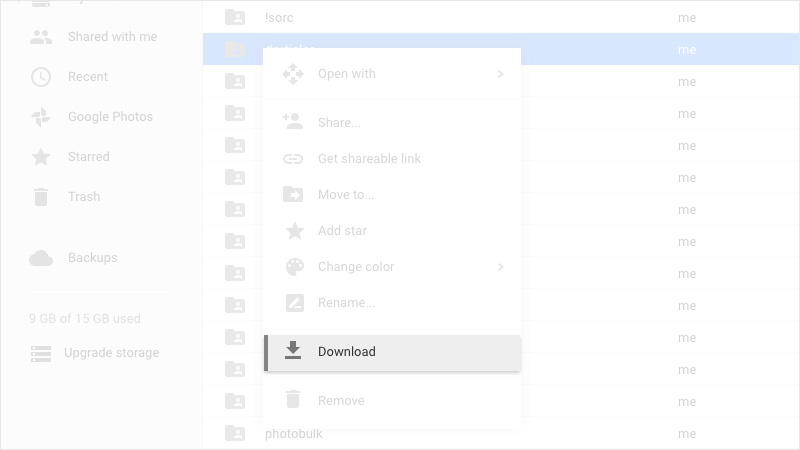 We hope these Google Drive tricks enable you collaborate in a more efficient way. To simplify things further, there is CloudMounter.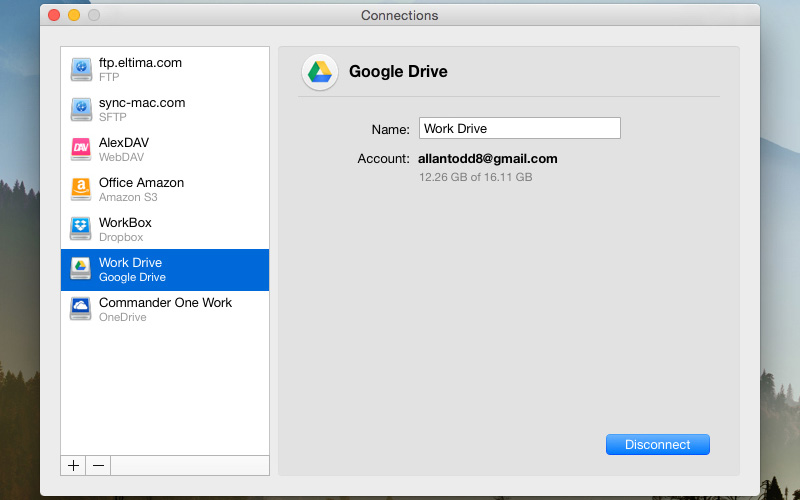 The application allows you to map Google Drive as a network drive or rather mount Google Drive as an additional disk on Mac, so you can view its contents as if files and folders were stored locally. The data gets copied on your hard drive only when you choose to open it – no precious space on your local disk is ever wasted.
CloudMounter
Requirements: OS X 10.10+ , 13.1Mb free space
Version
3.4.546
(
9th Sep, 2018
)
Release notes
Category:
System Utilities