How to work with
HDMI over IP
Contents
What is HDMI
HDMI (High-Definition Multimedia Interface) is used for transferring of compressed or uncompressed audio data and of uncompressed video data from an HDMI-compatible device to a compatible monitor, projector, digital TV or audio device. HDMI is a proprietary interface that is a digital video replacement for
analog standards.
In a situation where you need to transmit HDMI over IP you can find a variety of devices for HDMI to IP extension. A video source can be connected to a transmitter, a display - to receiver, and then connect them with CAT5/5e/6 cables. Cat cables are cheaper and can connect longer distances than HDMI ones.
Remote access to HDMI - issue and solution
Usually HDMI to Cat5 extenders are limited by the length of the cable, however it means a lot of wires in home and office networks. Each room is usually routed to a central hub, so extending HDMI with existing wiring is not a solution. Probably you'll need a new cable running among the office or house spaces.
A much more efficient solution is an adapter that can now extend HDMI over TCP/IP (Ethernet) network additionally to Cat cables.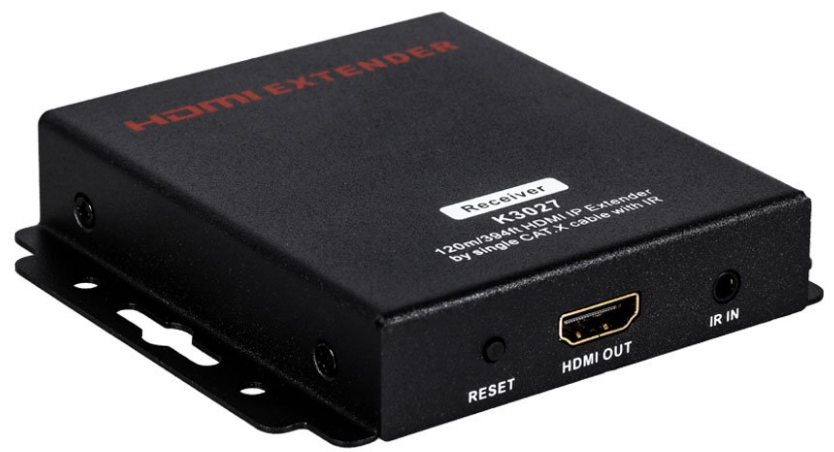 How This Works
Let's say you have all equipment downstairs in the basement and would like to watch an HD movie in your bedroom upstairs. Running a cable two floors up is possible but do you really want to do it? With HDMI adapter you can just plug the sender unit into an existing network outlet and plug in the receiver into a network outlet upstairs. HDMI adapter will now serve as an HDMI to IP converter and send the signal over the network to the receiver. It is also possible to connect more receivers in other places where you want to watch the videos.
Another great option HD Link Pro offers is the ability to control your source devices remotely from wherever you are watching videos.
The cost-effective HDMI to IP stream solution
HDMI adapter is great because long Cat5e and Cat6 cables cover long distances without an overwhelming cost of HDMI cable. Also many buildings are now supplied with network cables that are ready for HD Link Pro connection and usage.