Uplet for Windows


Instagram uploader for PC users

Share multiple photos and videos with your friends thanks to bulk Instagram uploader for Windows OS. Uplet lets you upload high-resolution photos with their original quality and add original captions from the convenience of a full-size keyboard. It is a perfect solution to help you upload multiple Instagram videos directly from your PC.
Share photos right from your Windows PC
Editing tools
Uplet lets you edit each image you're going to share on Instagram individually.
Orientation and cropping tools
With Uplet you can alter your images size and change orientation of your photos.
Unique appearance
Bring some creativity to your images by adding captions, hashtags and emojis.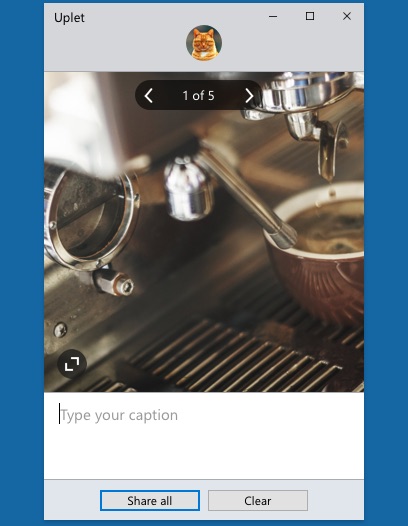 Upload Instagram videos in a few clicks
Video formats
Uplet works with various types of videos. It is possible to convert movies to the required format before posting them from PC.
Requirements to the video
Each single video, that you are going to upload with Uplet, should be from 3 to 60 seconds long.
Сaptions
Add creative hashtags and emojis for video to tell your followers the full story.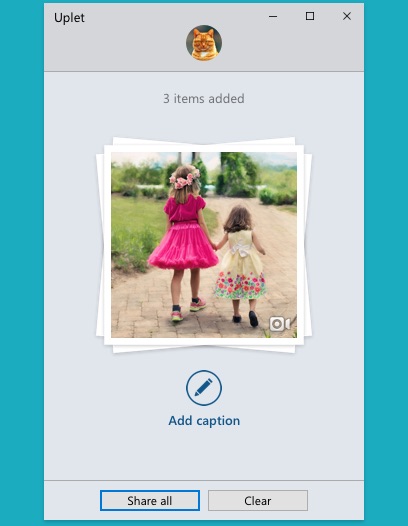 Bulk photo and video uploader for PC
Uplet allows uploading multiple images and video files to Instagram from Windows computer in just a few clicks! Share the most exciting moments of your life with fellow instagrammers.
Manage your Instagram multi-account
You can access all your Instagram accounts (private or business) by simply switching between them in Uplet. No need to re-log each time to share your content with all the followers.
Get the best Instagram experience with Uplet
Our photo and video uploader makes it incredibly convenient to share your impressions on Instagram with your followers.
Uplet for Windows
Instagram uploader for PC users
Also available for Mac
Uplet is also available for macOS. Upload photos and videos in bulk from multiple accounts.