How to connect to
iPage via FTP
We are pretty sure that those who are reading this article are already very familiar with FTP. If this is the case, just switch to the next paragraph to find out how to connect your FTP server to your computer in the most convenient way. For those who are still exploring the FTP area, here is a little insight. FTP stands for File Transfer Protocol. Just as the name suggests, it is a standard Internet protocol for file transfer among computers over the TCP/IP connection. FTP is used for file exchange between a computer account and a desktop machine, between two accounts, or for access to online software archives. You can download, upload, rename, move, delete and copy files on a server. Usually to start working with an FTP server, user needs to log on.
Are you looking for a way to connect to your iPage account?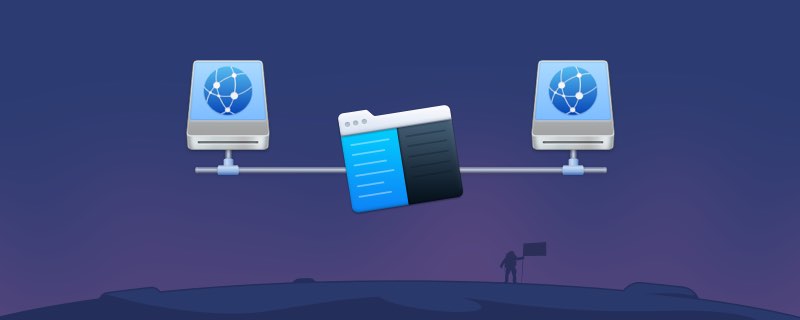 iPage is a service allowing you to create a website from multiple mobile-friendly templates, helps you attract more visitors with a marketing suite, offers fully loaded hosting with a free domain name. First things first – get a good quality FTP client for Mac that is easy to use but professional enough to handle your file operations skillfully. Your iPage account has to be set up and you should have your hosting login credentials at hand.
Once you are out there and start searching for 'best FTP client', 'FTP upload tool', 'FTP utility', 'FTP manager', and so on, you are going to get tons of search results that may overwhelm you and actually lead nowhere. One app we can recommend that makes a good OSX FTP client is Commander One. This software is primarily a file manager, but not a Finder type – Commander One has a two-panel interface, which makes moving files around so easy you may even start liking it!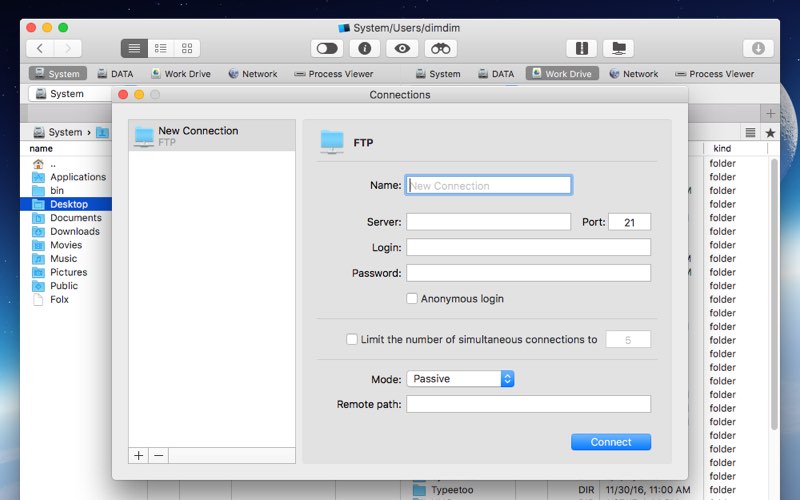 Files can be dragged from one drive to another quickly requiring minimum of actions from you. And the file operations are conveniently listed in the background queue. Each panel can hold an unlimited number of tabs so you don't have to close directories in order to open new ones.
Now with the convenience of a dual-panel interface Commander One makes a great FTP and SFTP program too. You can work with an FTP storage just like you would with a regular computer drive by viewing, copying from server to server, removing, creating new files, and more. This FTP tool works with FTP, SFTP and FTPS protocols. Map FTP as a drive and manage your files there as freely as you would manage files on local drives.
Commander One
Requirements: OS X 10.10+ ,
19.75MB
size
Version
1.7.4(2445)
(
21st Sep, 2017
)
Release notes
Category:
System Utilities