KickassTorrents: Best Mirrors and Alternatives
KickassTorrents, often called simply KAT or Kickass or kick-ass, is one of the world's most popular torrent meta search engines, dating to 2008 when it was launched at the domain name kickasstorrents.com. Today, the original domain name is no longer accessible, but KickassTorrents continues to live on at kickasstorrents.to and a number of alternative domains, the most important of which are introduced in this article.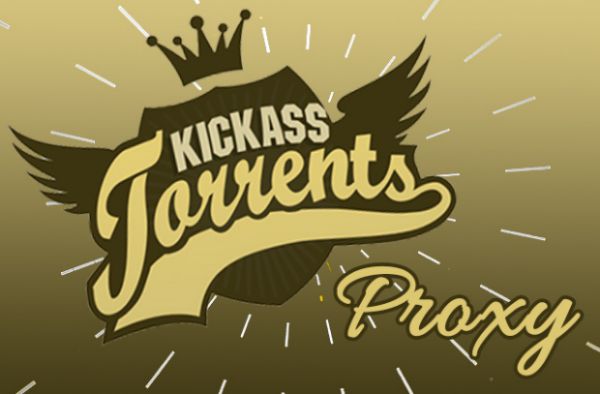 Protect Your Activity Online
Your IP:
Your Status: Unprotected
Make a secure Internet connection while using VPN. Stay undetected with our list of top VPN services:




ExpressVPN


PureVPN


Private Internet Access
History of Kickass Torrents
Like most torrent directories and search engines, KickassTorrents has always attracted unwanted attention from anti-piracy groups and law enforcement agencies. Despite complying with the DMCA, a United States copyright law that implements two 1996 treaties of the World Intellectual Property Organization (WIPO), the original domain name of KickassTorrents was seized by the United States Department of Justice only three years after the site launched.
What followed was a series of domain changes as KickassTorrent admins desperately tried to keep the site afloat. In 2013, the site moved to Tonga domain name kickass.to; in 2014, the site moved to the Somalia domain name kickass.so; in 2015, the site moved to the Isle of Man-based domain name kickasstorrents.im; in 2016, the site was resurrected by a group of the original staff at katcr.co, and that's where it continues to be accessible to this day.
To improve the site's availability, KickassTorrents added an official Tor network .onion address. "Good news for those who have difficulties accessing KAT due to the site block in their country, now you can always access KAT via this address (lsuzvpko6w6hzpnn.onion) on a Tor network," announced KAT's Mr. White. Apart from improving the site's availability, Kickass Tor address also allows KickassTorrents' users to access the site anonymously.
How to Access KickassTorrents Through Tor
Tor is free software for enabling anonymous communication. It relies on a global network of nodes that directs internet traffic from one node to another to conceal a user's location and usage from anyone conducting network surveillance or traffic analysis.
Tor also makes it possible for users to access anonymous hidden service reachable only via the Tor network. Such services can be recognized by their .onion domain suffix, which is exclusive to the Tor network and is not in the internet DNS root.
To access Kickass Tor address, you first need to download Tor Browser, which lets you use Tor on Microsoft Windows, Apple macOS, or GNU/Linux from here.
Tor Browser doesn't require installation, so you can simply unpack the downloaded file to any folder you want and launch it by clicking on the application icon.
Once running, enter the lsuzvpko6w6hzpnn.onion address in the address bar and press enter.
Sometimes it takes Tor Browser a while to establish a strong connection, so it may take a few minutes for the Tor version of KickassTorrents to load.
How to Access KickassTorrents with VPN
A VPN (Virtual Private Network) extends a private network across a public network and enables users to securely send and receive data across public networks, protecting private web traffic from snooping, interference, and censorship. VPN services are often used by people who use sites like KickassTorrents to search for torrents because doing so is illegal in many countries around the world.
But even if torrents are legal in your country, you may still want to consider using a VPN service to access KickassTorrents to stay safe from the prying eyes of your internet service provider, other people who are on the same network as you, or from the government.
The good news is that there are many free VPN services to choose from, including TunnelBear, Windscribe, Hotspot Shield Free, Speedify, ProtonVPN Free, Hide.me, SurfEasy, PrivateTunnel, and others.
Access Kickass Even if Blocked
Access online the site's blocked content with the help of a VPN app, adding at the same time extra protection of your online activity. Here are the best VPNs for speed, privacy and unblocking websites:
Each VPN service is different, so it's not possible to provide general instructions for all, but the steps are usually very similar.
Register with your VPN service provider.
Download a client to your computer.
Launch the client to establish a private connection.
Anonymously visit any website on the internet.
Overview of Kick Ass Torrents
What sets Kick Ass Torrents apart from many other similar sites are its design and functionality. The site is organized into three main sections:
Top bar: A slim bar at the very top of the website includes a search field and five buttons: Browser, Community, Blog, FAQ, Register / Sign in.
Tag cloud: Right below the top bar is a tag cloud that makes it easy to see which torrents are trending on the site. Users can click on the tags to instantly display corresponding torrents, and they can also hide the tag cloud by clicking on a small arrow icon located at the bottom.
Torrent list: The most important part of Kick Ass Torrents are, of course, the torrents themselves, which are displayed as a list, which each torrent showing its name, size, the number of files, age, as well as seed and leech count.
No actual torrents are hosted on Kick Ass Torrents. Instead, users copy magnet links, which are essentially hyperlinks containing hash code for torrents, and paste them into their torrent clients. Virtually all modern web browsers recognize magnet links automatically, so users can simply click on a magnet link to invoke the default torrent client.
Think about the security


When dealing with torrents, especially with the ones of an unknown origin or added to the black list, it is strongly recommended to think about the security of your computer and to use the Antivirus Software.
Here is Top Antivirus Software solutions we've found for you:


Panda Security
Avast

McAfee Total Protection
Top 10 Best Kickass Torrent Proxy Servers
A proxy server is a server that acts as an intermediary for requests from clients seeking resources from other servers. In practice, proxy servers are used to access blocked websites and surf the web anonymously. There are many Kickass proxy servers that can be used for free to access Kickass Torrents, such as the following ones:
We highly recommend you stick to the proxy servers featured above because they are safe and don't inject any malware.
Kickass mirror servers are simply copies of the original KickassTorrents site hosted on different servers and accessible via different domain names. In the past, KickassTorrents was forced several times to switch to a new domain name because of a domain name seizure, and nobody knows if it won't happen again in the future. Should KickassTorrents ever go down, you can use the Kickass mirror servers listed below to access a copy of the site.
Best Kickass Alternatives
As you're probably well aware, KickassTorrents isn't by far the only torrent site on the internet. We've selected top 5 best KickassTorrents alternatives to give you more options how to find the content you're looking for.
The Pirate Bay is arguably the most notorious torrent site on the internet, and for a good reason. Founded in 2003 by Swedish think tank Piratbyrån, the Pirate Bay has sparked a number of controversies and discussions about file sharing, several of which ended with shutdowns and domain seizures. In fact, three founders of the site— Peter Sunde, Fredrik Neij, and Gottfrid Svartholm—were found guilty in a trial in Sweden and were sentenced to serve one year in prison and pay a fine.
Top 5 Best Pirate Bay Proxies and Mirrors: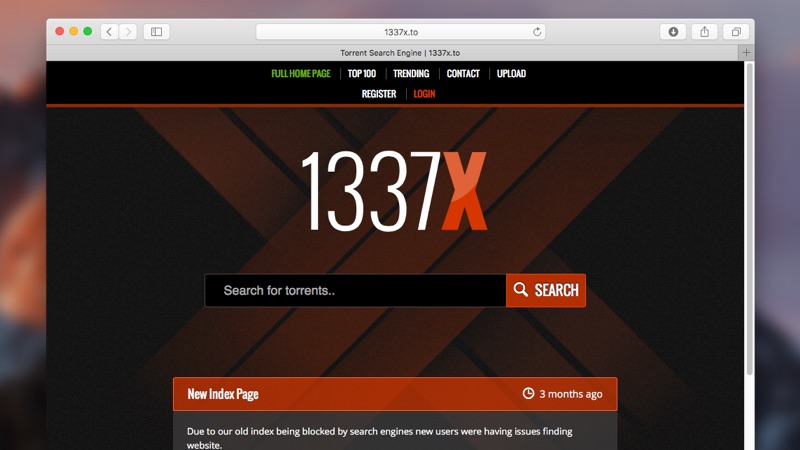 With a name that evokes the wild days of the web, when everyone was masked behind a nickname and information was exchanged freely, 1337x provides a directory of torrent files and magnet links to users around the world. The site features a very distinct design with a prominent search bar and a total of 9 torrent categories: movies, television, games, music, applications, anime, documentaries, other, and XXX.
Top 5 Best 1337x Proxies and Mirrors: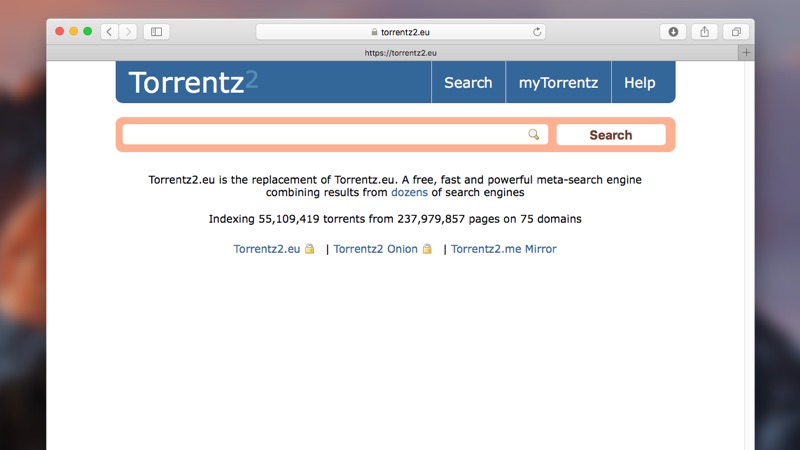 Torrentz2.eu is similar to KickassTorrents in that it doesn't actually host any torrent files. Instead, it combines results from dozens of torrent search engines, including KickassTorrents, and presents them on a single page. Currently, Torrentz2.eu indexes over 61 million torrents from 96 domains, making it sort of the Google of torrents.
Top 5 Best Torrentz2 Proxies and Mirrors:
Use VPN to Mask Your Internet Activity
Thanks to VPN services you can hide your IP address and thus provide additional cyber security.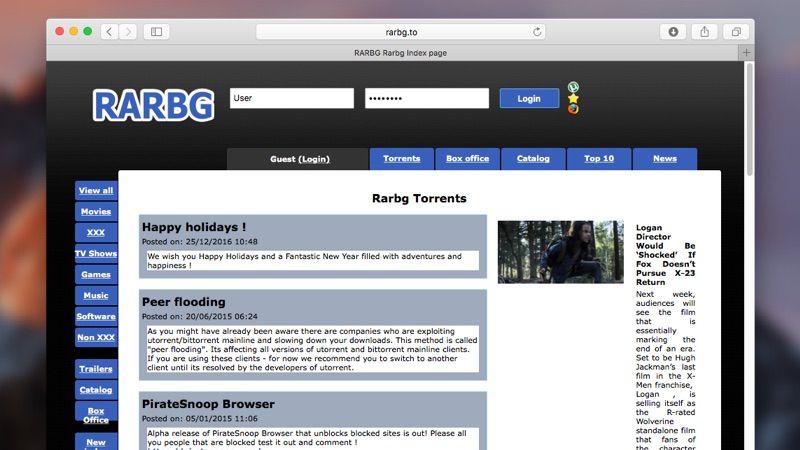 While most torrents sites evoke a certain sense of cyberanarchy, RARBG seems unusually orderly. This torrent repository dates to 2008, and its main selling point is how organized it is. Torrents are sorted into eight main categories, and RARBG requires all torrents to have a well-formatted name, a clear description, and a whole host of other information that makes it easier for users to decide what to download.
Top 5 Best RARGB Proxies and Mirrors: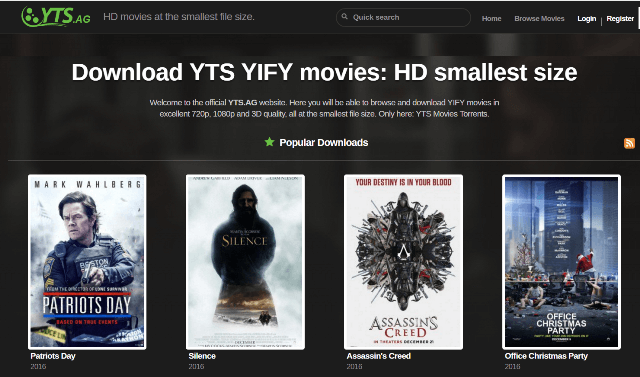 YTS.ag is a niche torrent site and the only official source for YTS YIFY movies, which are known for their blend of excellent picture quality and small file size.
Top 5 Best YTS.ag Proxies and Mirrors:
Conclusion
From its launch in 2008, KickassTorrents continues its legacy of providing users with a convenient way how to search for torrents. The site is accessible from a multitude of different addresses, so even those who live in countries where KickassTorrents is blocked can access it if they decide to do so. Considering that the last time KickassTorrents was taken down was just two years ago, it's impossible to tell what lies ahead for the site, but it's doing great for the time being.
Folx
Requirements: OS X 10.9+ ,
35.39MB
free space
Version
5.5.13723
(
11th Jun, 2018
)
Release notes
Category:
Downloaders