The best video player for MacBook
Every third person uses MacBook as their primary computer. Many users trust Apple computers, and it is reasonable: they are stable, reliable, lasting, etc. These sleek machines work with lots of other Apple devices and come with the best support of any computer brand.
MacBook is the first choice for anyone who wants the absolute lightest Mac, packed with all most recent and innovative technologies however. If you need something very close to iPad, but in Mac body with a great display, very light and portable, MacBook is your choice. However one should remember that performance of a MacBook will never get to the level of MacBook Pro, and the camera is not great.
MacBook Air is the next step up after MacBook. It is still ultra-light, however has the USB ports and a Thunderbolt port. If you don't mind the standard resolution and mechanical trackpad - choose this laptop type.
Then there is MacBook Pro. It is an absolute cutting edge device, but it is fast to eliminate things. For example, the legacy ports are gone and were replaced with a very fast I/O. MacBook Pro is a good choice for those who doesn't mind the higher price tag for all things new.
iMac is a tastefully made desktop that is also very popular among Apple users. State of the art processors, image quality, and more within a sleek thin design. The new 21.5‑inch iMac with Retina 4K display continues the tradition of quality.
No matter which Apple computer you use, to get an excellent video watching experience on yours you need not less than excellent free video player for iMac and MacBook Air/Pro. Elmedia Player is a perfect MacBook video player for 13 or 15-inch Air or Pro - no matter what resolution of the videos you have, they will play smoothly with original quality.
Elmedia Player is a free video player for macOS with a powerful set of features and easy to use controls.
Some of the numerous benefits offered by Elmedia Player are:
★ Many video formats are supported
Elmedia is a universal app, that will play pretty much any video you want – WMV, FLV, SWF, AVI, MOV, MP4, etc.
★ Watch Online Videos
A native web browser lets you watch online videos directly from the player. You can switch to the browser mode, browse online resources for any video to watch and click 'Play'. With the help of 'Open URL' option you can watch YouTube videos from the app without the ads usually included in the videos.
★ Playback Controls
Take advantage of being able to adjust the aspect ratio and playback speed, and on-screen display for pause, flip, rotate videos, etc.
★ Sync Video & Audio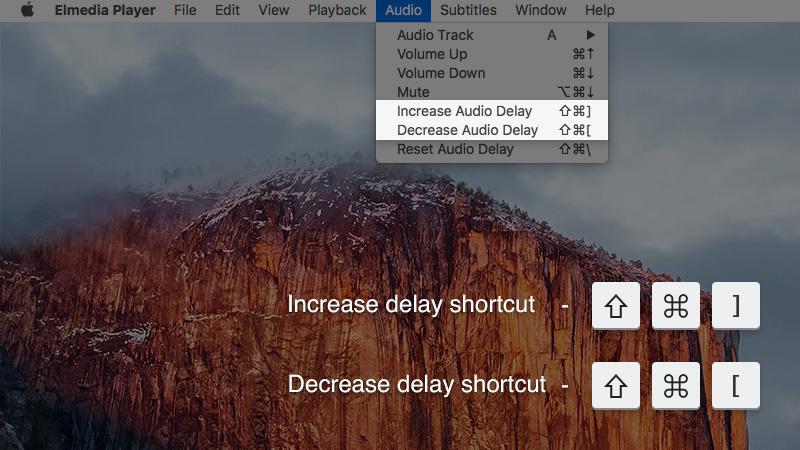 Elmedia can fix out-of-sync issues for audio and subtitles and put them back in sync with the video.
★ Manage Subtitles
You can set up the encoding, font, size and color, and border color for subtitles. Multiple types of files are supported (.srt, .ass, .smil, etc.) and can be loaded automatically or manually.
Elmedia Player PRO (activated for $19.95) can download all sorts of online videos to your computer. However additionally to downloading there are other awesome features:
★ Video & Audio Enhancement
Use a video tuner to adjust brightness, contrast, saturation, sharpness, etc.; 10-band graphic equalizer for perfecting the sound with 10 presets for faster setup.
★ Loop Video
Elmedia allows you to play any selected part of a video continuously without the need to edit the video file.
★ Make screenshots of the videos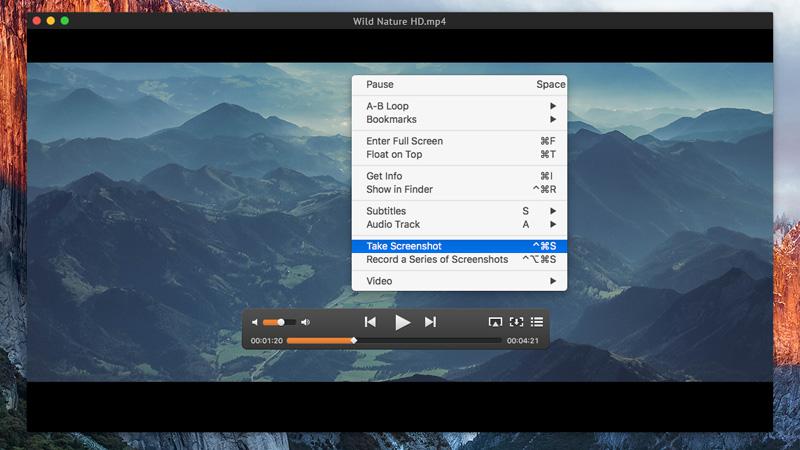 Make a screenshot of any favorite moment or make the whole movie a series of images. Screenshots can be saved as TIFF, PNG, GIF.
Elmedia Player
Requirements: OS X 10.7+ ,
36.64MB
free space
Version
6.9(1118)
(
12th Nov, 2017
)
Release notes
Category:
Video