Digital data is much more in use than paper documents these days. The level and speed of service that businesses are able to provide today are impressive all thanks to the speed data can travel with.
If a company is not following the trend and is left behind due to lack of team cooperation and data exchange, it is not surprising it is losing efficiency and as a result - income and customers.
Also data storage issue is crucial for all businesses. Small businesses face the issues with their storage needing to comply with certain requirements:
Low cost;
Easy to operate even for non-IT people;
Capable of growing with the needs of the business.
NAS system devices are growing in popularity with large and small businesses thanks to their efficiency, low costs, and scalability.
NAS Definition
NAS is a Network Attached Storage device connects to a local area network and provides its nodes with file-based shared storage through Ethernet connection. NAS devices are scalable and provide a high level of flexibility letting you add additional storage as needed.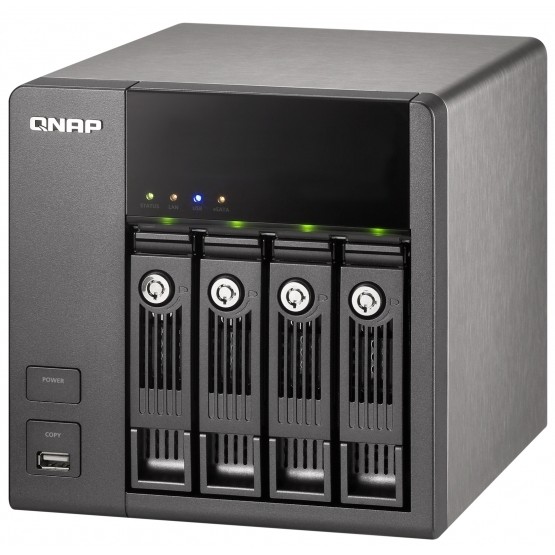 Using a NAS can be compared to having a private cloud in your office. It offers all the advantages that a public cloud would, but costs less.
NAS devices are good for data backup and offer centralized storage that is reliable and safe. With such devices data is easily accessible for employees, so the collaboration is timely and efficient even if people collaborating are located in different remote places.
Other types of storage can have the following issues:
Data out of sync;
Accessibility issues if storage goes down;
Slower reaction to customer service requests or sales inquiries.
Turn your NAS into USB Server
USB Network Gate technology is developed by Electronic Team, Inc. and is highly customizable solution for USB NAS needs. The ARM version for your NAS is available.
Use this USB NAS adapter to share USB devices connected to your NAS device and make them available over the network. The wireless NAS solution eliminates compatibility issues and your multi-function devices, scanners and other devices can be used remotely.
If you are interested in USB Network Gate as a NAS adapter for your devices, you can contact the developers of the solution for details.

#1 at Networking Software
USB Network Gate
Share USB over Ethernet on Windows
4.7
rank based on
72
+ users
Get a download link for your desktop
Submit your email address to get a link for quick download on your desktop and get started!
Category:
Networking Software
Demo Limitations:
14-day trial, You can share only 1 local USB-device
Pricing:
Starts from $159.95
Languages:
Deutsch, English, Français, Italiano, 日本の, 한국어, Polski, Português, Русский, Español, Tiếng Việt, Nederlands, 中文
Also Available:
USB Network Gate is a cross-platform solution compatible with Mac, Linux and Android OSes: