Being a company that strives to outperform its competitors and continuously improve the outcomes, you have most probably got acquainted with the concept of SEO. In that case, you already know the incredible benefits that SEO introduces to your business. Otherwise, you should definitely read this article to find out. So, what is SEO, what expenses does it require from your business and how do SEO services pay?
SEO, or search engine optimization, is one of the client-focused techniques of inbound marketing, which offers useful advertising to potential customers. Businesses that utilize the optimization benefits care both about their profit and their clientele by providing real support to the users of search engines. This SEO definition explains the marketing idea behind the concept. What does SEO stand for in simpler terms? SEO implies a number of strategies and tactics to improve the visibility of a website in search engines. The higher the website is in the search results page, the greater its traffic quantity and quality.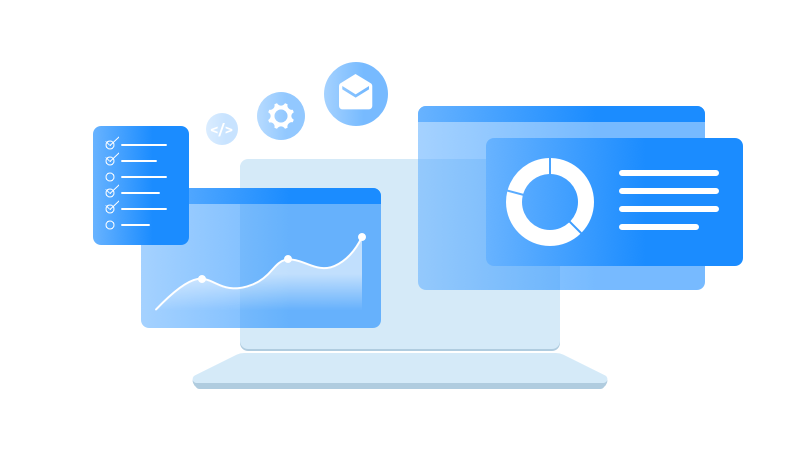 Therefore, two main advantages that SEO offers for website owners include the attraction of clients to the site and the resulting monetization of traffic. Obviously, increased monetization of traffic is a result itself, but many businesses do not consider this as their primary target. Attraction of quality customers to the website means improved promotion, brand awareness and, in many cases, customer loyalty.
How Much Will SEO Services and SEO Tools Cost for You?
Experts know how to improve SEO, and many companies apply significant resources to improve their search engine rankings. An SEO expert survey differentiated between the project-based, monthly retainer and hourly retainer pricing models. Thus, website owners can choose a more convenient payment offer. Regardless of the pricing scheme, you can make your decision on whether the benefits of paying to SEO service specialists outweigh the costs by considering the following figures.
The 2019 SEO Services Report provides the encouraging findings that, on average, a small company in the United States spends on SEO services $497 every month. However, higher spending has been found to improve customer satisfaction. Businesses that spend more than $500 monthly on SEO are 50% more likely to be immensely satisfied as opposed to those who spend less than $500. Monitoring of various SEO providers demonstrates that by working with cheaper specialists, you risk obtaining less quality product. The outcome could be sufficient for small local companies with little to no competition in the area. However, if your targets reach out for the wider world, you need to be more serious with your SEO. An SEO specialist in the United States may earn more than $50,000 per year. Freelance specialists of decent quality charge approximately $500-1,000, whereas reliable agencies can ask for $1,000-2,000 and more per month.
To check whether your SEO provider is reliable and your SEO works properly, you can use SEO audit. Why may website owners require SEO audit? This type of SEO checker allows you to understand whether your money is spent properly, and whether you obtain value for money. Its cost ranges from "free of charge" to "extremely expensive", but in the end you can see the irrefutable benefits of SEO audit.
An SEO checklist, that can be regarded an SEO audit tool, involves several crucial points to consider including sitemap creation, use of Google Analytics and Google Search Console. Other audit tools include SEO tester and website SEO checker.
Website owners should differentiate between SEO audit and analysis. While the former implies the detection and elimination of failed links, images or anchors, and pages that load slowly, SEO analysis includes also the analysis of the website content and landing pages. Moreover, it considers the use of meta tags and keywords. Thus, an SEO analysis is a more extensive notion.
To solve SEO issues without attracting experts or with little help, you can use WordPress. WordPress SEO is a tool that can help your site and business prosper. Although SEO WordPress itself does not influence the ranking of the website on its base, it allows you to get the most out of its easy-to-use optimization practices. Hence, building your site on WordPress platform can be a profitable solution.
How Large Hosting Providers Benefit from SEO Services
Nowadays the clients of hosting providers have increased demand for SEO services, and the customers are ready to pay for that. Successful hosting companies have ridden the wave of SEO popularity. By providing quality SEO tools, services, and SEO software they add to their profit and promotion. For the top hosting providers, SEO services represent a considerable part of their revenue.





Therefore, large hosting providers benefit from providing SEO services and contribute to this share of their revenue.
SEO Consulting and Services: What Clients Should Know
Having considered the side of the service providers, it is important to note that the business applications services offered by hosting providers are crucial for customers. Clients need to obtain reliable services, and a full package of services from domain registration and SSL certificates to website builders and tools for their promotion. SEO consulting services and support for projects of different complexity may contribute to the customer loyalty and add to the hosting companies' revenues.
Nowadays companies face intense pressure from their rivals virtually in any market. Tough competition makes them fight for success using numerous techniques and tools. SEO services provide an outstanding approach to promoting a company and making it prosper.