Top 5 Apps to Bulk Resize & Rename Images
You might remember days when owning a camera was a big deal and buying a film – a costly affair. Things have changed drastically since then: now we all carry a device or two equipped with a decent camera and click pictures of pretty much everything we see. No wonder we accumulate hundreds of pictures in no time. If you share them with others, it's likely you would have to do at least some basic editing. Do not waste your time by going through your pictures one by one – download a tool that allows you to tweak your pictures in bulk, you'll be surprised at how much time and effort it saves you.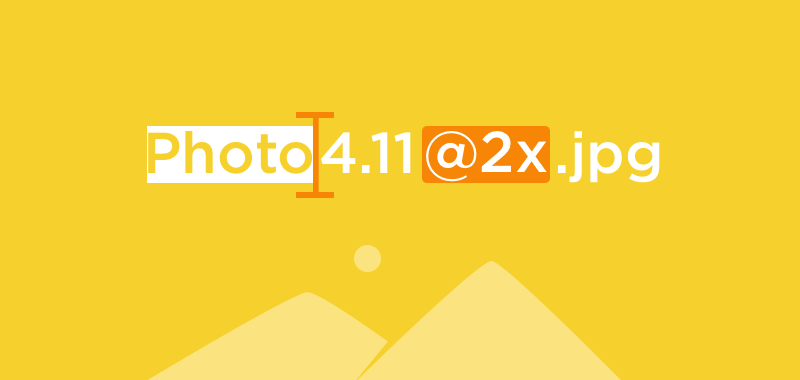 Here are 5 best apps to batch rename & resize multiple images on Mac
To resize images on Mac you can either enter the percentage or give specific dimensions to images. To organize photos in a better way use bulk image renamer. The app helps you add a watermark in an easy way – choose a text, image or a script symbol, adjust its parameters and place it on hundreds of your images in one go. Optimizing images is often required for uploading pictures online, besides this will save you some space on your hard drive. You also have a Preview option to see the changes before saving them.
This app not only can process multiple images at a time, it can also do several actions at a time, e.g. you can resize and batch rename images simultaneously. The app does a good job of scaling, rotating and watermarking images, adding filters and borders.
If Picasa is your photo viewer, it's high time you use it as an image resizer for Mac, as well as an image renamer. There is a learning curve to it – some operations are initiated from one place, some – from another. For example, to resize photo on Mac and add a watermark to it, you have to select images and look for 'Export' button at the bottom. To apply preset filters, rotate and rename images in bulk, go to 'Picture' menu and choose 'Batch Edit'.
This Mac image resizer supports a large number of formats, including RAW files, and helps you publish pictures online. You can watermark, resize and rename images, and adjust their settings such as contrast, gamma levels, etc.
The app supports all standard batch operations – photo rename, resize, crop, rotate and watermark. Saving resized images is done with the help of Apple QuickTime, this retains the quality of the resized images.
Still not sure what tool to choose – we suggest you go for PhotoBulk. It is powerful, easy-to-use and offers just the right number of features you might need for batch photo editing.
PhotoBulk
Requirements: OS X 10.10+ ,
9.73MB
free space
Version
2.1.246
(
11th Feb, 2018
)
Release notes
Category:
Photo