Issues accessing
USB over CAT
Here's a common situation. You have a device (such as a webcam, a scanner or a printer) plugged into the USB port on your computer and you want others, who are presumably connected to your local Ethernet CAT network, to be able to access its contents and functionality without having physical access to the target gadget.
How will you handle the challenge? What are the best ways to extend USB over CAT network? If you want to get answers and research existing methods,
then keep reading.
Today, there are software-based and hardware-based solutions to the problem of USB over Cat 5 access. If you think there is nothing simpler than using a USB to CAT 5 extender, then take a look at its most powerful alternative - a program known as USB Network Gate.
A guide to sharing USB over CAT without any cables or adapters
USB Network Gate is indeed a worthy replacement for USB extender over CAT5 or CAT 6. It can make all the USB functionality available over the network (Ethernet/LAN/Internet, etc.). With USB Network Gate you will be able to share or/and extend USB through the net on Windows, Mac OS X, or Linux. The application works flawlessly with iOS and Android-based devices and can share them with any remote location despite the distance.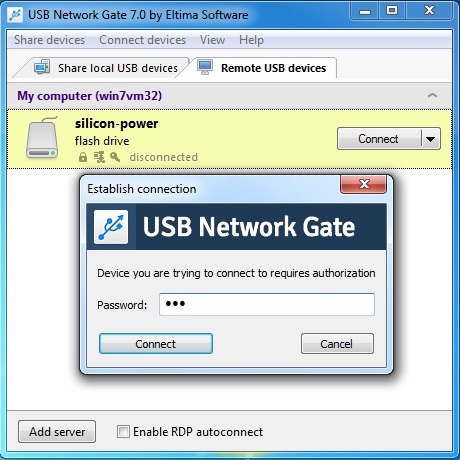 Download USB Network Gate. Install it on the computer your device is attached to. This machine will act as a server side of the connection and will provide shared access to other computers - clients.
Once you open the program on the server computer, go to the Devices tab and click the Share button next to the item you'd like to arrange access to.
Now launch USB Network Gate on a client computer, navigate to the Remote USB devices tab and locate the device you want to gain access to. Click the Connect button.
As soon as the connection is set up, the gadget will become available for use.
USB Network Gate is a perfect solution, with no additional hardware required, for people who can't stand the mess of cords, cables and adapters at their work spaces.
A hardware-based solution - too obsolete and not that convenient to use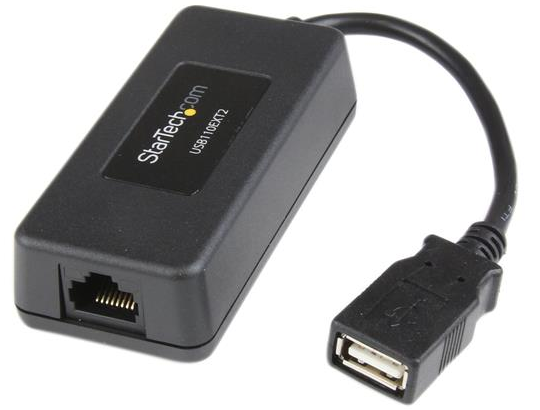 USB CAT 5 extender is usually limited in length and cannot ensure large area coverage. Therefore, you should be close enough to obtain access to the device. Considering the limited length offered by USB Extender Series, the distance between the host computer and USB peripherals cannot be more than 450 feet or 135 meters. USB over CAT 5 extender contains a receiver set and a transmitter connected via a standard CAT 5/5e/6 or CAT 7 cable. For powering the attached devices and supplying every port with 5 Volts, 500 mA, the receiver uses a built-in 4-port hub. It lets USB peripheral devices like portable media players, webcams, smartphones and alike, stay charged and connected. The USB Extender Series might come in handy if you're using apps with Extron Annotator or/and remote touchscreen displays, especially if they require utilizing different remote USB peripherals that include mice, keyboards, interactive whiteboards and various other HID devices.
USB Network Gate
Requirements for Windows: XP/2003/2008/Vista/7/8/10, Server 2012
Also available on macOS, Linux OS and Android ,
5.62MB
size
Version
8.0.1859
(
4th Nov, 2017
)
Release notes
Category:
Networking Software