Access USB Scales in RDP Session
For those who often send mails and parcels, a weigh-scale is a must-have. The general rule is that the heavier a package is, the more you have to pay for shipping it. Scales existed ever since, and today we have a lot of different kinds of them. However nowadays businesses mostly use USB scales, the measures are sent to USB port of a PC and can be viewed via special software.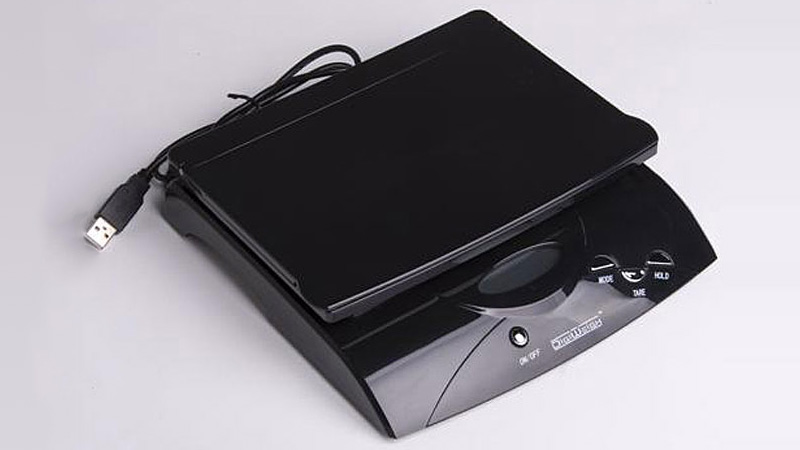 They are extremely popular in ecommerce shipping because of the advantages they offer:
Thanks to USB connection, the output data is sent directly to Excel, Access or any other special application, so you don't have to enter the weight of a package manually in your computer.
Digital is known to be more precise and accurate as compared to non-digital.
The wide and flat surface is very convenient for placing various kinds of packages and reading their weight.
USB scales allow measuring packages in ounces and pounds – some courier and shipping services charge per ounce, e.g. mail services.
In certain cases one needs a remote access to a connected USB scale. For example, employees of the shipping company might have to use their computers via thin client in a remote desktop session. It is known that RDP restricts the functionality, i.e.it does not allow managing USB devices or reading their data. There is a software solution to the problem that does not require any additional configuration of devices and settings – USB Network Gate enables access to USB scale in remote desktop.
Access USB scale over RDP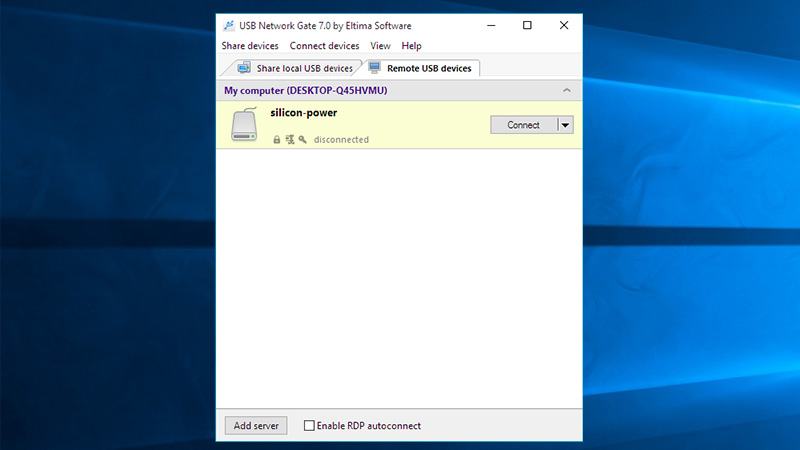 Here is your step-by-step guide on how to access USB scales in RDP session
Download and install the application on both machines – the one that needs access to USB scale via RDP and the one to which the scale is actually connected.
Launch the app on the remote machine and go to 'Devices' tab. Locate the USB scale, check the Settings – see if you want to change the port number, encryption, etc. – and 'Share' it.
Launch the app on the machine that needs access to the scale, find the device in the list of available devices and 'Connect' to it.
Now you can use the USB over RDP, measure weight of packages to be shipped in an easy and convenient way. See how to connect a Game controller via RDP
USB Network Gate
Requirements for Windows: XP/2003/2008/Vista/7/8/10, Server 2012
Also available on macOS, Linux OS and Android ,
5.62MB
size
Version
8.0.1859
(
3rd Nov, 2017
)
Release notes
Category:
Networking Software