Modbus data scanner. What is Modbus and what Modbus scanner to choose for monitoring
There are multiple variations of Modbus protocol. We'll talk about its serial (RS-232 or RS-485) version - Modbus RTU. It is an open protocol based on master-slave architecture. This protocol is rather popular thanks to its reliability and simplicity. It is widely implemented in Building Management Systems (BMS) and Industrial Automation Systems (IAS).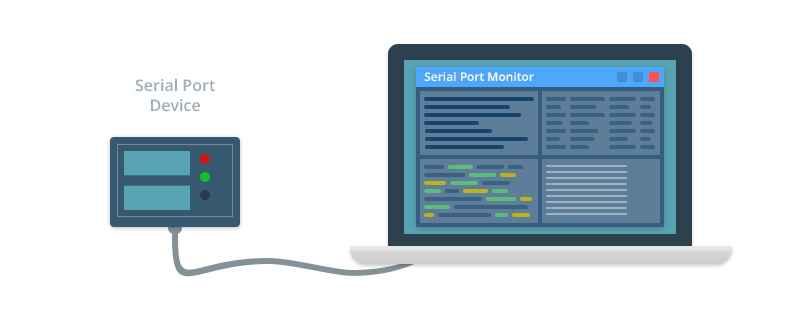 The messages sent through Modbus RTU are a simple 16-bit CRC (Cyclic-Redundant Checksum), which ensures reliability. The basic 16-bit Modbus RTU register structure is used in floating point, tables, ASCII text, queues, etc.
As mentioned above Modbus RTU works on master-slave architecture and provides communication for devices connected via networks and buses and delivers services specified by function codes. This protocol is positioned at level 7 on the OSI model.
Modbus scan options and
Modbus scanner software
To create a Modbus application data unit one has to initiate a Modbus transaction. This is a function that will inform a server what action is expected from the latter. The function code field is coded into one byte. Valid codes are from 1 to 255 bytes, with 128 to 255 reserved for exception responses.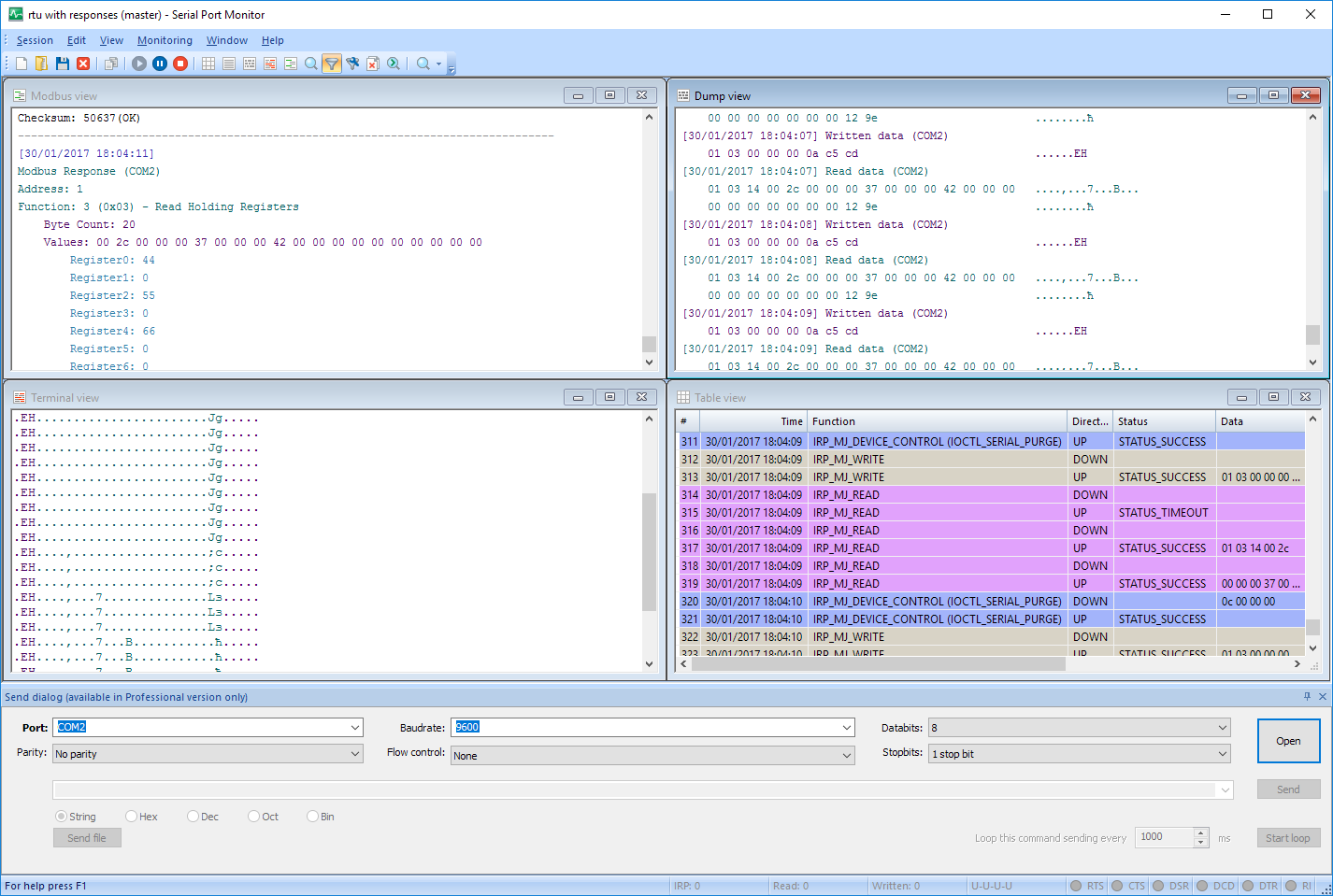 In some cases it is needed to monitor the whole data flow through a port. It can be to troubleshoot, test, etc. It is rather convenient and efficient to do with a special Modbus scanner software - a good example will be Modbus data Analyzer (former Serial Monitor) developed by Eltima Software. You can download the software from developer's official website and start a monitoring session. Look for Modbus RTU and ASCII data that you can scan and filter.
This Modbus Scanner allows to:
Monitor several ports in one session;
Intercept and analyze Modbus data;
View the scanned data in different modes;
Emulate the data sending.
Eltima Modbus data scanner (Serial Port Monitor) can also reproduce a monitoring session in case you want to test a certain port behavior.
Once you start benefitting with Serial Port Monitor Modbus scan feature let us know how it went in comments. Your questions are also welcome!
Serial Port Monitor
Requirements: Windows XP/2003/2008/Vista/7/8/10/Server 2012 ,
9.16MB
size
Version
7.0.342
(
16th Jan, 2018
)
Release notes
Category:
Serial Port Software