Let's take a look closer at the question "Is Skype going away?"
It looks like Microsoft has just pronounced a definitive sentence to the once world-favorite video conferencing app. The company has announced Skype for Business end of life and will cease supporting the product on July 31, 2021, after which it will not be available to users. Current customers can continue to use Skype for Business until August 1, 2021, including adding new users if they wish. After that, Microsoft is forcing users to switch to Teams for their screen sharing, communication, and conference calling needs.
The move away from Skype in favor of Teams has been expected for some time. Microsoft had made it clear that their long-term plans were to phase out Skype and focus on making Teams the main communication platform for their users. The company advertises Teams as a "hub for teamwork" and has invested heavily in integrating video, chat, voice, and document collaboration into a unified and easy-to-use solution.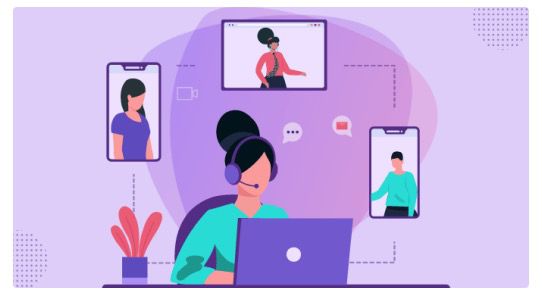 Why Microsoft Chose to Replace Skype with Teams?
Skype was acquired by Microsoft in 2011. Skype quickly became a very popular Voice Over IP (VoIP) communication application by helping globally diverse teams collaborate in real-time. The popularity of the tool was spurred on by the rise of the remote workforce built on enhanced mobile technology as well as faster and more reliable networks.
As the technologies behind the remote workforce mature, the cloud has become a major player in providing viable business solutions. Microsoft's SharePoint platform is an example that provides users with the ability to collaborate remotely. The introduction of Big Data with its volume of information has led to companies looking for collaborative and content management tools that cannot be met with the functionality of Skype video and chat.
Teams offers users the features required by the modern remote workforce. Built on a SharePoint foundation, Teams combines the video conferencing, screen-sharing, and chat capabilities of Skype with enhanced collaborative and document management features. Teams provides users with beneficial features like file sharing, editing, and the ability to conduct group discussions.
What are the Differences Between Microsoft Teams and Skype?
Basic Skype is available for free and is appropriate for use in homes and small businesses while supporting up to 20 users. You can buy credits through the app to make calls to mobile phones and landlines.
Skype for Business extends the functionality of basic Skype and can host meetings of up to 250 participants. The tool features enhanced security and the ability to manage user accounts. Skype for Business can be integrated with other Microsoft Office applications.
Microsoft Teams supports collaboration with groups of virtually any size. The app provides the platform for hosting audio, video, and web conferences with employees and individuals outside your organization located anywhere in the world. Enterprise-grade security ensures the safety and privacy of your group chats, file-sharing, and collaborative projects.
Why Skype is losing its positions?
The saddest part is that no one's even surprised at this point. In fact, it came off as a long-overdue move. But how could this possibly have happened to the app so popular its name is in the Oxford English Dictionary? So flourishing and full of promise, Microsoft had to cough up $ 8.5 billion to get their megacorporate claws into it? Let's try and figure this out together.
Sure thing, even on Skype's peak, when it used to have over a billion downloads and hundreds of millions of users, it wasn't all rainbows and unicorns. Success breeds competition, so more and more rival apps like Snapchat, WhatsApp, and Messenger were starting to appear, all geared up to compete for dominance with Skype.
But the true beginning of the end for Skype came in 2013 with the Windows Phone introduction, when Skype migrated from P2P networks to cloud-powered servers. That alone was a huge blow to the app's security levels. Worse yet, the new version was ill-considered and flabby, in the worst way possible.
No matter how hard the Microsoft team tried pushing the pitiful result to the final users by making it a default Windows 8.1 messenger or selling it as a part of the Xbox One package deal, everyone just hated it. With the lack of syncing, Skype has become mostly unusable for those with multiple devices, and that is, well, everyone. Instead of fixing the issue, Microsoft just kept coming up with new and new designs which only confused users furthermore. And in 2017, after the unfamous failure with the design that made Skype look like Snapchat's evil twin and caused tech forums to blow up with frustration, they've given up on Skype once and for all, focusing on the Teams instead.
Future of skype and video conferencing
When the pandemic hit us in 2020 all the video conferencing apps were doomed to success due to social distancing and all that jazz. But the numbers didn't show any booming rise for Skype. Quite the opposite, it had lost 25.8% of its market share in a single year. And everyone's new favorite is now Zoom. It owns half of the world market and is on the top of the US App Store list, while Skype is only 75.
What explains Zoom's rise in popularity? Essentially it comes down to simplicity and reliability. It is easy to use by even computer novices and there are no prerequisites for creating an account before joining a meeting. The tool is free for up to 40 minutes, making it ideal for short meetings and quick collaborative calls.
Skype's legacy will illustrate how quickly the market can shift as seen by the product that was previously the face of video conferencing being relegated to the sidelines in the wake of the COVID-19 pandemic. Microsoft can claim it as a link in the evolution of collaborative applications for its early integration with Office products which enabled it to gain wider acceptance. While this is true, some early adopters of Skype may feel nostalgic for the days when it was a simple and useful tool rather than part of Microsoft's corporate portfolio of apps.