Perle IOLAN device server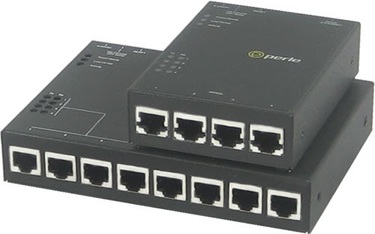 Perle is a company that provides a wide variety of serial to Ethernet adapters. Depending on the form factor you need, you can choose among different Device Servers, Terminal Servers, and Console Servers. The common features in all Perle's solutions are the support for IPv6 protocol and the ability to network a wide range of async devices.
If you want to remotely access a POS terminal, a PLC, or a card reader over TCP/IP, you can buy an IOLAN Device Server fitting from 1 to 8 RS232, RS422, or RS485 ports and communicate with your devices across the network.
Standard Perle's converters come with DB9, RJ45, and DB25 serial connectors and are able to operate in hazardous locations.