How to share TV tuner over Ethernet
Wondering how to make your PC receive digital TV signals so that you can watch your favorite TV shows from the convenience of your computer? A decent television tuner is just what you are looking for. Whether you want to watch live TV right on your computer screen, record TV shows to the hard drive of your PC, or tune in to radio signals, with a TV tuner solution all of these and more become possible. Above that, now you can easily share TV tuner over LAN and access it remotely from any part of the world with the help of a handy software tool, USB Network Gate, dedicated to this purpose. So, let's take a look at how to achieve this.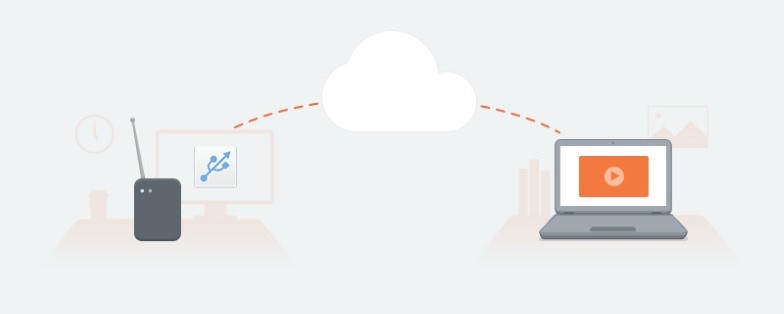 Contents
About a TV tuner
A TV tuner is a device that is able to receive and convert TV signals to a format that can be understood by a computer. The solution (be it an internal card or external peripheral) is designed to connect to your antenna and provide you with the opportunity to watch live TV right on your PC. Depending on the type of broadcast, there are basically two kinds of TV tuners: an analog television tuner and a digital one. The first one is meant to decode analog signals, while the second one is developed to work with digital content. Despite the high reliability of analog technology, digital TV tuners are becoming more popular these days. One of the major advantages of a digital TV tuner is the maximum picture quality it provides. The ability to produce sharper images combined with USB support, make a digital USB TV tuner probably the most convenient solution for the end user.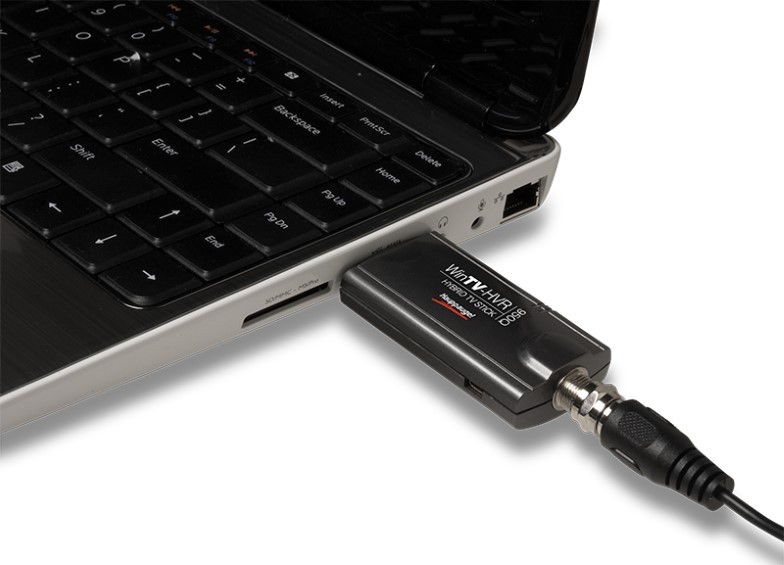 Stream TV tuner over Internet
There's no denying that, used locally, a TV tuner can drastically increase your PC's capabilities. So, it's easy to see why the peripheral is that popular among TV fans. But what if you needed to access your peripheral's functionality remotely?
With a software solution, USB Network Gate, that no longer seems to be a problem. The app will change the way you use your TV tuner by providing you with the ability to manage it remotely. The software allows controlling a digital USB TV tuner as well as other entertainment devices without having them physically attached to your machine. Here's how it works:
For example, you want to access a digital USB TV tuner inserted into your home computer while being miles away from it. To do this:
First, download USB Network Gate and install it on both machines (the one with the peripheral attached and the remote one, from which you are going to access the device). Next, launch the software on both computers. Once the device is shared over the network on the home PC with the help of the software, it will appear in the app's interface on the remote side.
On the remote computer navigate to 'Remote USB devices' tab, choose the required device, and click "Connect". That's it! Once the connection is established, the TV tuner will be redirected over the network, so that you can enjoy the functionality of your peripheral regardless of its physical location.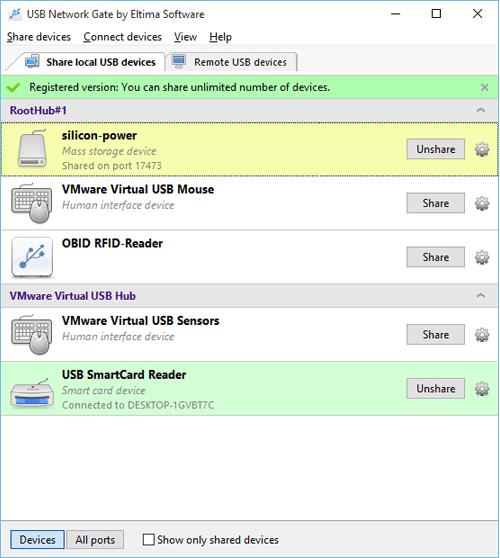 This way, USB Network Gate can simplify TV viewing experience for a large number of users. What is more, a plenty of other USB devices can be shared in the same way over LAN, WAN, Internet, or Ethernet with the help of USB Network Gate.
Wireless access to any USB peripheral
Designed to be very simple to use, the software can not only share TV tuner over Ethernet but also provide remote access to a great variety of other useful USB devices. What's more, USB Network Gate supports VMware ESX/ESXi, Citrix XenDesktop, and Microsoft Hyper-V virtualization software, so you can easily manage your USB peripherals right from your virtual machine. In addition, the app lets redirect devices over RDP when working in a remote desktop session.
The big picture here is that USB Network Gate is becoming an indispensable tool for interacting with numerous remote USB devices, including digital USB TV tuners. Given that previously users had to constantly plug and unplug their valuable USB device to be able to use it on multiple machines, now, with the software, you can connect to a remote peripheral over network without having it physically attached to your computer. USB Network Gate is a perfect way to have any USB device at your disposal wherever you are.
USB Network Gate
Requirements for Windows: XP/2003/2008/Vista/7/8/10, Server 2012
Also available on macOS, Linux OS and Android ,
5.62MB
size
Version
8.0.1859
(
3rd Nov, 2017
)
Release notes
Category:
Networking Software