How to use 9 pin Serial Port Connector Software? What is RS232 pinout?
Contents
1. The background of the 9 pin serial port.
The serial port has long been a mainstay of computer technology, and is used to transmit data one bit at a time. In the early days of the personal computer, a majority of printers, hard drives and other peripheral devices communicated via a serial port. Though their use is not as widespread as it once was, serial ports are still an important part of many computing infrastructures.
The first serial ports were DB-25s and had 25 pins. These were bulky and were replaced by the more space efficient DB-9 with its nine pins. Serial ports are controlled by a special chip - UART (Universal Asynchronous Receiver Transmitter), which are found on the computer's motherboard or an expansion card.
The RS232 protocol and related RS232 pinout were adopted as standard for serial ports and 9 pin serial connectors. Here is the layout and function of the 9 pins: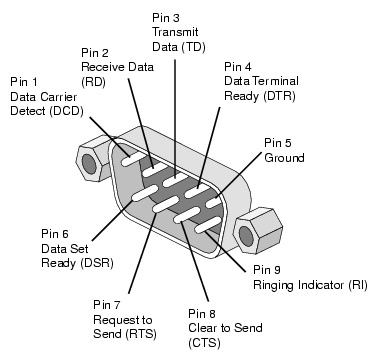 2. Modern Uses of Serial Ports
At one time the serial port was the most common type of connection used for personal computers and peripheral devices. While most personal consumer devices now favor a form of USB connection, serial ports are still widely used as the connection type in scientific and industrial equipment. They are also still often used in modems.
Some areas where serial ports are still commonly employed are in devices that monitor industrial measurements such as temperature and pressure. The slower speeds of the serial ports and connectors are still sufficient for these uses. In many cases, legacy equipment would be very expensive to replace and will remain in place until it is no longer of any value.
Though many modern computers do not come equipped with a serial port, converters are available that allow you to use the resident USB port on your machine to connect to serial components.
3. Why is Serial Port Connector Software Important?
Serial to Ethernet Connector that offered by Eltima Software enables companies to make greater use of their serial devices. By employing this software, a single, critical serial device can be shared by the entire company or organization no matter where they are located.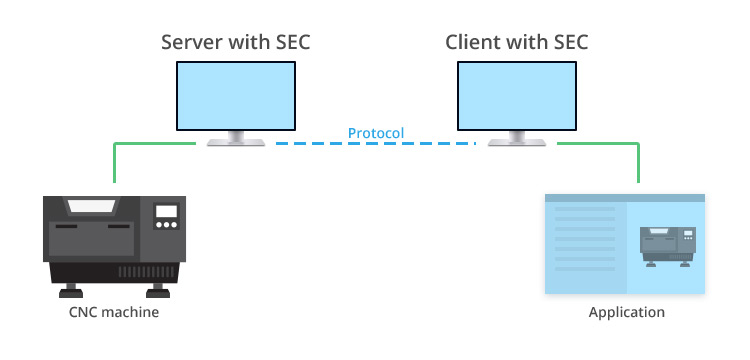 Take a case of a scientific instrument that is being used to monitor conditions in a lab in Europe. Your worldwide staff can access this device as if it were attached to their local machine. Similarly with any other serial device, they can be controlled remotely with no need for physical intervention.
This facility makes it even more cost effective to hold on to your legacy serial devices. There is no need to replace devices that are performing the required functions and can also be accessed easily by your global team. You will find that serial port connector software becomes indispensable to your company.
Serial to Ethernet Connector
Requirements for Windows (32-bit and 64-bit): XP/2003/2008/ Vista/7/8/10, Windows Server 2012
Requirements for Linux: Kubuntu 9.10 "Karmic Koala", openSUSE 11.2, 7.63MB free space , 4.66MB size ,
4.66MB
size
Version
7.1.876
(
27th Jan, 2017
)
Release notes
Category:
Serial Port Software