Portmon Alternative Software Solution -
COM Port Monitoring
Portmon is a software tool for parallel and COM port monitoring. It enables you to see how applications interact with devices connected to the system ports and detect potential problems with apps, hardware or system configuration. The tool provides you with filters to see only relevant information and search options if you require specific data.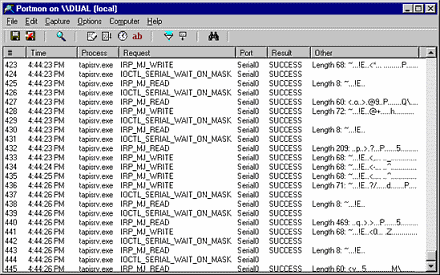 Portmon 3.x. enables you to sniff serial port or parallel port over network, log data, use filters to view only relevant information, mark and print debug output files.
A handy tool overall, Portmon for Windows has it own drawbacks. So in case you are looking for a Portmon alternative, read on – we've got a recommendation for you.
Serial Port Monitor
The functionality of this utility is similar to that of Portmon – it enables you to monitor, display, record and analyze data exchanged between your system ports and devices connected to them. It is possible to filter out and search collected data. Serial Port Monitor from Eltima also allows you to export data in a convenient format.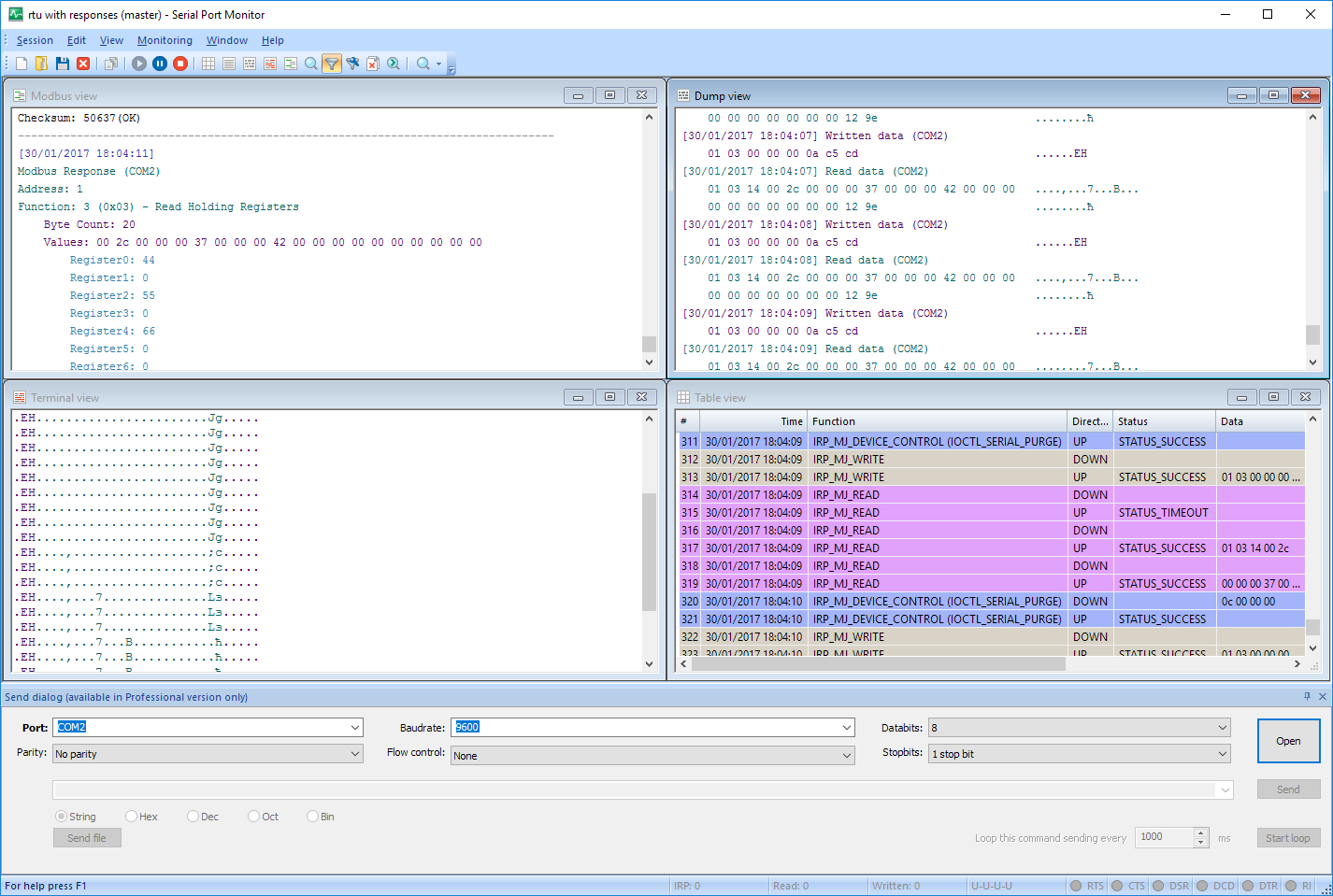 This is a 100% software solution that does not require any hardware installation.
What Serial Port Monitor has to offer you:
Monitor activity of serial ports

The application detects active serial ports immediately and you can start monitoring them right away. This enables you to identify and solve potential problems.
Sniff multiple ports simultaneously

You can watch the activity of several ports at a time. Collected data is logged and saved on a first-in-first-out basis making it easier to analyze it.
View and filter collected data

You can view your data in one of the following modes – table, line, dump and terminal. Use dynamic filters to see only relevant information.
Emulate data sent to devices

The terminal mode of the Serial Port Monitor enables you to emulate data sent to devices – binary, octal, decimal, etc. – on behalf of an application. This allows you to check specific reactions of monitored devices.
Serial Port Monitor
Serialport
9.16MB
Requirements: Windows XP/2003/2008/Vista/7/8/10/Server 2012 ,
9.16MB
size
Version
7.0.312
(
18th Apr, 2017
)
Release notes