USB VGA Adapter: Share Projector over Network
Learn how to add more display monitors for text based applications easily. Works perfect for Outlook, Word, Excel or Photoshop!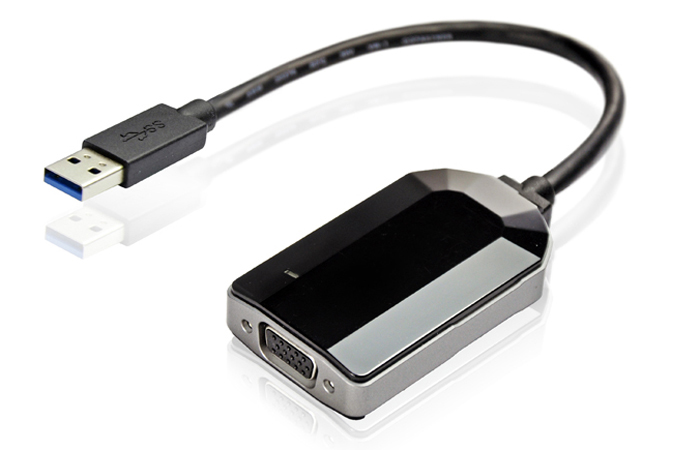 A great USB to VGA adapter lets you add displays via USB 2.0 ports on your laptop or desktop. Use up to six VGA USB adapters to extend or mirror the desktop displayed on the current screen! To use an adapter simply install included drivers and connect the device to USB 2.0 port. It doesn't need to connect to any additional power outlet as it is powered by USB port itself.
With a USB VGA cable it is easy to read email messages on one monitor and open the attachments on a second one, or you can expand Excel sheets over two monitors for better overview. And there is a bunch of other benefits.
Such USB to VGA adapters as usb2vgae2 are great for running presentations from laptop to a projector (as a second screen). Whatever you open on laptop will be displayed on projector screen for bigger audience.
Do you know that now you can share USB device with any remote computer without a USB to VGA adapter? USB technologies took a great step forward and now it is very easy to share USB devices connected to your computer. So if you thought you needed a USB 2 VGA adapter, think twice! For sharing your projector or webcam over LAN, WAN, or Internet you will only need USB Network Gate software.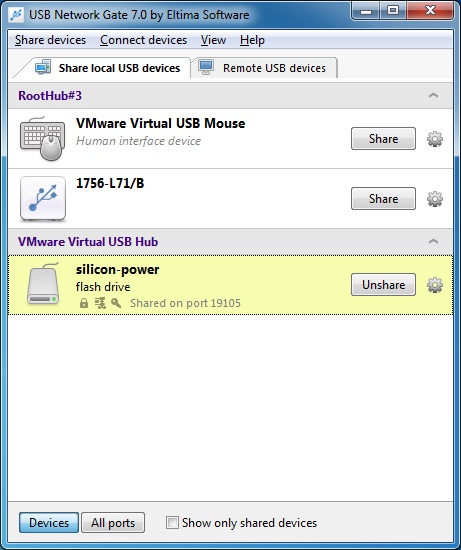 Follow these simple steps to do so:
Download USB Network Gate and install it on a computer with device connected and on a computer you are going to access device on.
Open USB Network Gate on the computer with device attached, locate the device on the list of available devices and click 'Share' next to it.
Open USB Network Gate on the second computer. You should be able to see the shared device and click 'Connect' to start using it as if it is connected to this computer directly.
USB Network Gate
System
5.62MB
Requirements for Windows: XP/2003/2008/Vista/7/8/10, Server 2012
Also available on macOS, Linux OS and Android ,
5.62MB
size
Version
8.0.1859
(
6th Nov, 2017
)
Release notes