Contents:
How does one access DB9 over network?
You can provide shared access to your local device for your network computers. First of all, download
Serial to Ethernet Connector
and install the software to all computers in your network (LAN/WAN or Internet), which will use the required DB9 port. After that access your DB9 port on remote computer, as if it was on your local PC.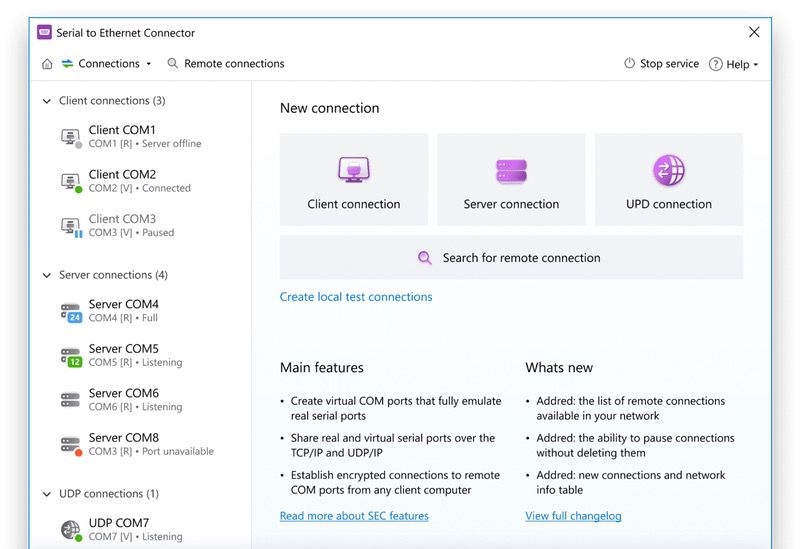 With the help of installed DB9 to Ethernet Connector you will be able to:
Share serial port for incoming connections (Server)
Server connection shares local ports – virtual or real – over Ethernet. Incoming client connections can transfer data to their local port while Serial to Ethernet Connector joins these data streams on server.