Share USB Dongle
over Network
What is USB dongle for?
USB dongles are used to protect software or hardware from unauthorized access or copying, i.e. for the start of software using, decode content or access a device one has to attach the dongle to the system.
A good thing about dongles is that they do not really occupy ports, i.e. several dongles can share a single port cause the dongle passes all the data coming through the port.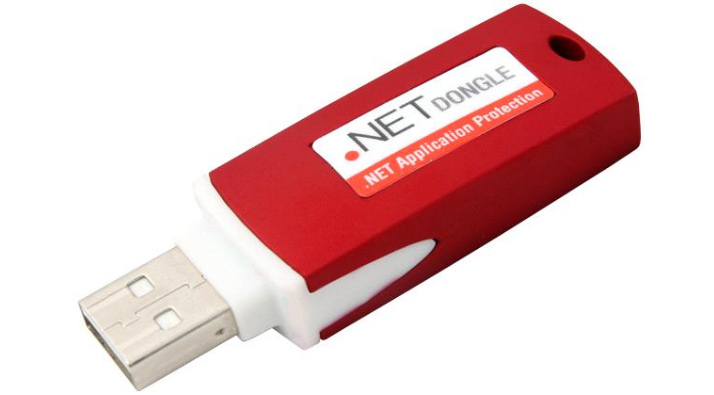 Why share USB dongle?
Why would one need to share a USB dongle, i.e. provide a remote access to it? The most common problem, perhaps, would be working with USB devices in the virtual environment. By default, virtual machines provide no access to the host machine's ports and, hence, to functionality and content of devices attached to them. Thus, if you need to duplicate a USB dongle you have to figure out how to share USB dongle between virtual and a host machine.
Another problem could be providing access to a dongle over the network to multiple users. It is not uncommon for a company to purchase the one HASP USB dongle to use the software. This, of course, reduces expenses, but at times it is not really convenient. Say, the dongle is attached to the manager's laptop, while his team that needs access to it is seated across the office or even in another city? How to clone USB dongle? Over Internet? Over wifi? What would be the best way to share USB dongle between two computers or, in fact, any number of computers? Read on to know more.
How to share USB dongle over network
USB Network Gate is the solution designed by Eltima Software specifically to provide remote access to USB devices. With this product, you may copy a USB dongle or HASP key over the Internet or any other network – LAN, WAN, etc. Just follow these simple steps: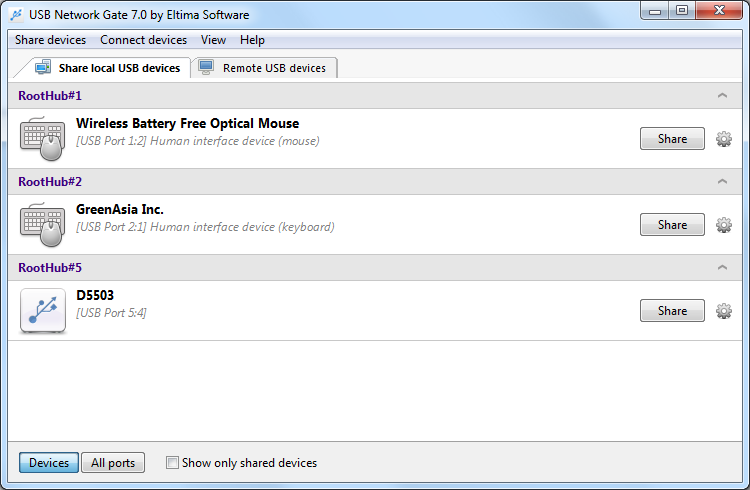 Download and install the app on the computer to which the device is attached, we call it Server, and the computer that needs access to the device, that's right, this is Client.
Launch the app on Server, in the list of devices select the dongle and click 'Share'.
Launch the app on Client computer, in the list of available devices locate the shared dongle and click 'Connect'.
USB Network Gate's functionality allows sharing USB dongle between two computers over wifi or any other network. Another benefit you get with the software is working across platforms, it supports OS X, Windows, and Linux. Meaning that you can clone the dongle on Windows PC and access it on your Mac.
USB Network Gate
Requirements for Windows: XP/2003/2008/Vista/7/8/10, Server 2012
Also available on macOS, Linux OS and Android ,
5.62MB
size
Version
8.0.1859
(
7th Nov, 2017
)
Release notes