Contents
What is a thin client?
A thin client is traditionally a desktop terminal that does not have a hard drive but comes with the minimum set of hardware which is sufficient for running its operating system. To perform its computing, a thin client needs to be connected to a server which stores all applications, sensitive data, memory, programs, etc. in its datacenter. As a communication channel thin clients can use Remote Desktop Protocols (RDP), like Citrix XenDesktop or Citrix Secure Access Gateway.
There are many thin-client manufacturers on the market today, but by and large, all of them, starting from titans like HP and finishing with small local manufacturers, produce more or less similar solutions.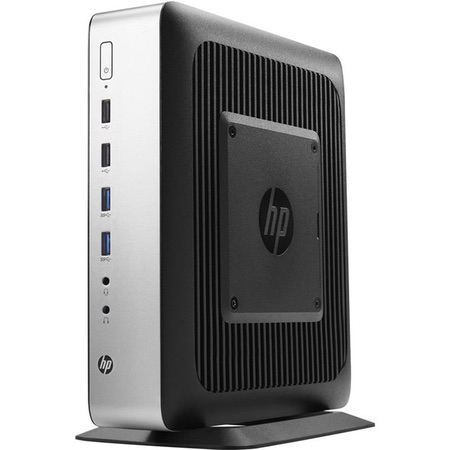 Because all the actual computing occurs on servers and blades but not on the device itself, the thin client is regarded as a virtual desktop computing model (VDI) which provides some demonstrable benefits:
Improved corporate data security;
Centralization of administration;
Reduced investment in IT infrastructure;
Reduced cost of modernization;
Energy saving;
Centralized and simplified back up of desktops, laptops, and other client access devices.
In addition to the standard hardware and peripherals (like a mouse, a keyboard, a monitor, and a network cable), some other devices can also be connected to a thin client provided that it can recognize them and transmit to the terminal server.
The challenge of accessing USB devices from thin clients
As a rule, when you plug a USB device into a thin client it becomes available in a local session. However, accessing USB in thin client has several major limitations:
Not all types of USB devices can be redirected using native methods, and even if the device is supported it can still work incorrectly in many cases.
Attached to a thin client, a USB peripheral is available in a local session only. It does not seem possible to access a USB zero client device from a remote session.
When a USB device connected to a thin client is redirected to the server via RDP, all other thin clients are able to access that device.
The simplest way to overcome these challenges is by using a dedicated third-party software that will share the required USB device across the network. To achieve this, you can try USB Network Gate - a software application that will help to redirect any type of USB device from the thin client to the server and will help with isolating redirected USB devices from other zero client users.
The optimal solution for zero client USB redirection
USB Network Gate is a handy app tailored to virtualize USB ports together with devices connected to them and forward them over the Internet. The program fully supports Remote Desktop Protocol and Citrix ICA and lets you access any local USB devices in a remote session.