CNC is the acronym for Computer Numerical Control. The process of CNC Machining uses computers to control machine tools and is used in the industrial and manufacturing sectors. Some of the tools that are under the control of a CNC Machine are mills, grinders, lathes, and routers.
CNC machining is accomplished through the use of specialized software and a unique control console that differentiates it from a standard computer.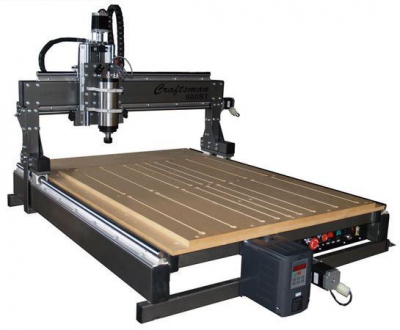 Numerical control is the underlying methodology of using machine tools under the control of a CNC Machine. The manufacturing computer program is customized for a particular object and then the CNC machines are programmed. The CNC Machining language is known as G-code and controls the specifications of the tools such as feed rate, speed, and coordination between tools. Metal and plastic parts are manufactured with CNC machining as it is used to control the exact speed and positioning of the machine tools.
CNC Machining offers a number of advantages over manual machining operations. It is more precise and can be used in the production of complex, three-dimensional shapes that would be extremely challenging or impossible to do by hand. The production process can be repeated in exactly the same way as many times as needed, making it a very good choice for repetitive tasks. CNC Machining is often employed in situations where extreme precision or a high level of repetition is required.
Nowadays at plants and factories you are unlikely to see machine minders actually bending over their machines and tools. Thanks to computer numerical control (CNC), the process of manufacturing is fully automated and designed to deliver 24/7. Moreover, it can be managed and manipulated remotely, regardless of the physical distance between operators and machines they work with. How do they do it? Using specialized CNC machine software, of course. Serial to Ethernet Connector (SEC) enables real-time access to a serial port of a CNC machine – an EDM, a water jet or a laser cutter, a lathe or a mill – over local network or Internet. This includes wireless RS232 CNC access.