How to remotely access Android phone
Contents
There is no doubting the fact that Android devices have grown in popularity in the last few years. If you are not an Android user, there's a chance that you are surrounded by friends and colleagues who are active users of one Android device or even the couple of ones. Lots of people are drawn to Android devices because of their huge affordability and because they allow easy customization. Others simply cannot do without its multi-tasking ability as well as its seamless integration with Google's services.
It's not too difficult to imagine the possibility of remotely accessing your Android device right from your computer. Maybe your phone is one that is not easily accessible, connected to a computer in a different room, or you require a help of a specialist to fix your phone remotely. Perhaps you are at work and happen to leave your phone with valuable data at home, and the only way to retrieve it would be connect the device remotely. Or maybe you have a lot of text to type and or you just need a larger screen with which to work. Fortunately, it's easy to access android phones from PC remotely.
How to connect to Android devices remotely with USB Network Gate
USB over Ethernet is an innovative software from Eltima, and it allows you to easily access all your connected USB devices over the internet or LAN. The app makes it possible to gain remote access to your Android device from your computer. It supports Windows, MAC, or Linux platforms.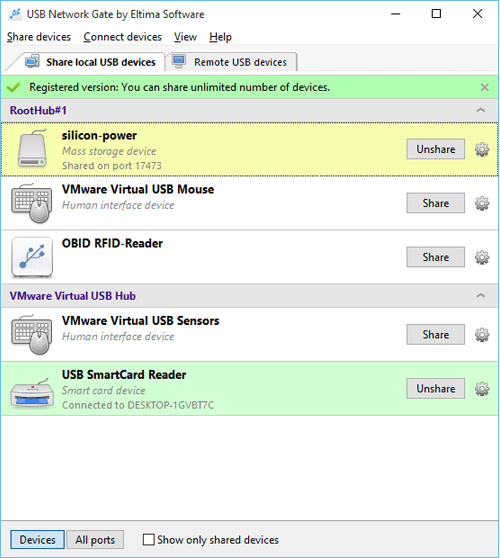 Steps to connect to remote android devices
Follow these simple steps if you want to access your android from PC remotely:
Step 1: Download and install USB Network Gate both on the local and remote computers
Step 2: Launch the app and connect an Android phone to the computer. In the app's interface (the "Local USB devices" tab), click "Share" to provide remote access to Android phone.
Step 3: On another computer launch the app as well and open the "Remote USB" devices tab. The Android device will be available for connection.
How to connect to Android devices remotely with USB Network Gate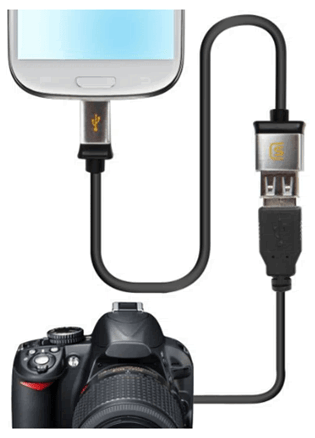 By making use of the dedicated Android remote access app, it becomes possible to share all USB devices which are connected to the Smartphone via an OTG. All the shared devices will appear and be visible on the computer just like when they are connected locally, just like the desktop app.
USB Network Gate
Requirements for Windows: XP/2003/2008/Vista/7/8/10, Server 2012
Also available on macOS, Linux OS and Android ,
5.62MB
size
Version
8.0.1859
(
7th Nov, 2017
)
Release notes