This post is all about remote Smart Card Readers access. Today you'll learn all you need to know about remote smart card readers, network card readers, VirtualBox card reader, and how to access a smart card reader over LAN.
1. Smart card reader over RDP
1.1. Pros and Cons of the solution
2. How to get access to smart card over network (LAN/WAN/IP)
3. SCR in virtual machine
   3.1. VirtualBox
   3.2. VMware
It's not unusual for multiple machines to - simultaneously- require access to content stored on a singular device. This is especially true in a business environment where massive loads of data are shared daily between numerous users.
In this article, we explain techniques for sharing smart card reader over network.
We'll help you solve issues like your smart card reader not working, and how to use smart card reader remote desktop options. As well as remote desktop smart card reader (AKA smart card reader over RDP) and smart card over LAN tips.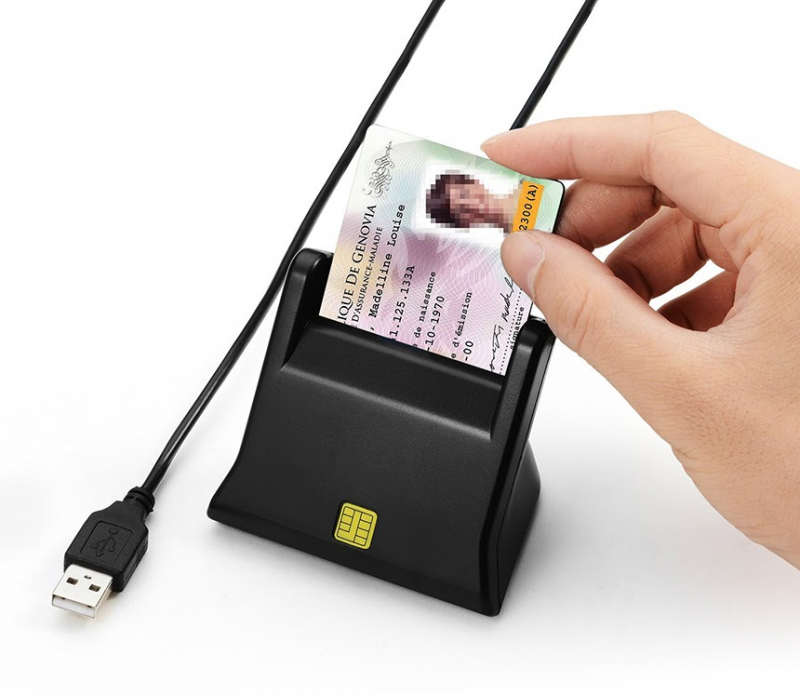 One of the most frequently asked questions has to do with how to access smart card readers via remote desktop. Time to dive in and learn all about remote desktop smart cards and more!
Sharing A Smart Card Reader Over RDP Sessions
Establishing a smart card connection over RDP isn't possible. Unfortunately, when users connect via an RDP, the session is redirected to a client machine, thus making the RDSH-connected card reader invisible. Using a smart card reader over LAN is an issue that many users seek solutions for.
Don't worry though, because USB Network Gate was developed to solve your remote desktop card reading struggles.