VirtualBox printer passthrough guide
1. How to access a local USB printer in VirtualBox
VirtualBox 5.0 includes USB passthrough support. Here are some simple instructions on how to use a USB printer in VirtualBox.
If you want to take advantage of USB 3.0 speeds you can install the optional free VirtualBox Extension Pack.
After installation start your virtual machine in the supported guest OS of your choice.
Connect your printer to VirtualBox by using a USB port on your host computer.
Now, in Devices -> USB, choose your printer and click on the 'USB device to share'.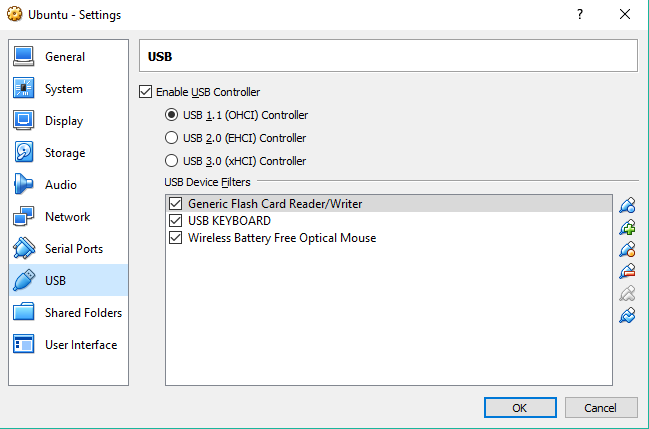 Once the USB connection is enabled, the VirtualBox shared USB printer will be accessible in your guest OS. The USB device will be identified by your virtual machine and you will be able to take advantage of all the functionality of your printer from the guest operating system. You can now remotely print from VirtualBox.
Remember that the VirtualBox printer can only be accessed by a single machine at a time.
2. Software solution to forward USB to a virtual machine
Since virtualization apps offer limited or no support for local USB devices, users will be happy to know there is a software solution called USB Network Gate. Employing USB redirection technology, this software tool lets you forward USB peripheral data over LAN or the Internet. Using this package lets you access a USB printer from the guest operating system when the device is connected to a remote PC rather than the local host.
These three simple steps will make this possible: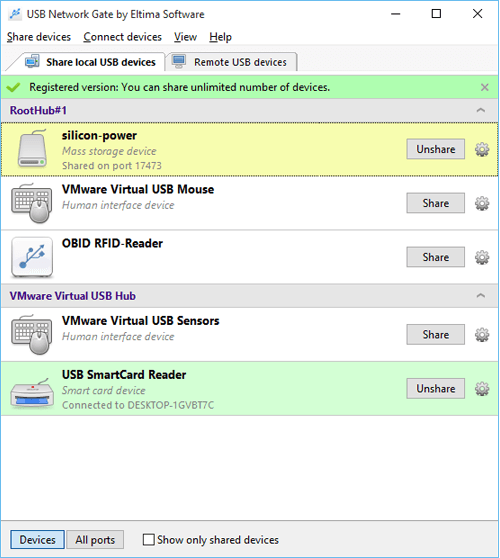 Install USB Network Gate on the machine with the USB device attached.
Use the software interface to share the printer.
Install and start the app on a virtual machine and you can connect to the shared USB printer.
An additional advantage of USB Network Gate is its cross-platform compatibility supporting Windows, Linux, and Mac operating systems.
3. Access USB printer via VirtualBox VRDP
You can display virtual machines remotely using VirtualBox. A guest OS started on one machine can be displayed and controlled by a different PC. VirtualBox uses a protocol that is backwards compatible with the Microsoft RDP protocol. It is called VirtualBox Remote Display Protocol (VRDP) and makes this a prime solution for users accessing virtual machines over an RDP connection.
Can VirtualBox help with remote USB access? The answer is yes! When you display a guest OS as VDRP data, VirtualBox allows the OS to to connect to USB printers on the remote computer as if they were local USB devices belonging to the VM's actual host.
USB Network Gate
Requirements for Windows: XP/2003/2008/Vista/7/8/10, Server 2012
Also available on macOS, Linux OS and Android ,
5.62MB
size
Version
8.0.1859
(
3rd Nov, 2017
)
Release notes
Category:
Networking Software