How to share USB scanner over Network
It's hard to imagine a way other than a USB port you can physically connect modern devices to your computer. Of course, there is a plenty of other communication interfaces still used nowadays but, let's be honest, whether you have a mouse, a printer, a scanner or any other peripheral attached to your home PC, there is a good chance that they all communicate with your machine via USB connection.
Common problem: We all come across the necessity to share a USB device between two computers. Even if the computers are in a close proximity to each other, it is not always feasible to physically insert and re-insert the device into their USB ports, leave alone computers located at a distance. For example, you might need to share USB scanner connected to your desktop with your colleagues' laptops. How to share scanner on network? There are a couple of ways to do it.
Contents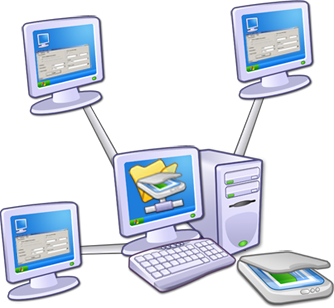 Software to share USB scanner over network
There is a compact application to do it – USB over Ethernet Connector also known as USB Network Gate.
It is fairly easy-to-use:
First, you need to download and install USB Network Gate on all computers that need access to the device. Follow this link to download the app from its official website.


Once the installation is complete, launch the app on the computer to which the device is attached. In the window displayed you will see a list of USB devices inserted to the computer, choose the one you need and click button next to it.
Your shared device will be visible in USB Network Gate launched on other computers, now they can connect to it to use its functionality. If required, you can use encryption to protect the connection or add compression.
USB Network Gate settings allow you to change the port to which the device is connected.
This should answer your 'How to share USB scanner on network' question, however there are pros and cons to the software solution.
Pros
There is a 14-day trial version of the software for you to decide whether you want to invest into it or not;
The app is compatible with Windows, Mac, Linux and Android operating systems;
It works for various kinds of USB devices, including scanners;
If you have troubles using the software, there is a support service available round the clock.
Cons
The app is not free, you will need to buy a license, and it's not a cheap one.
A Windows solution to connect USB scanner to network
In case you wonder how to share USB scanner and you've got a Windows machine, we've got some good news for you – Windows OS has a special feature that allows you to do that.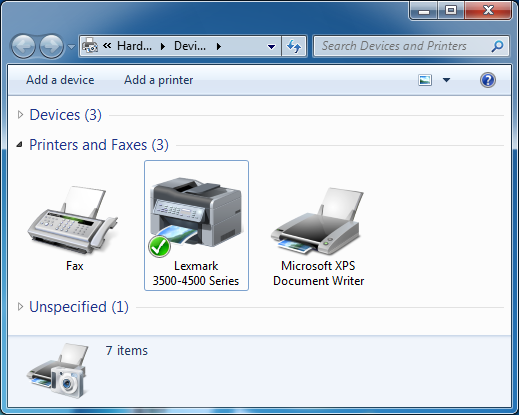 This is how it works:
Connect your scanner to a network computer or a router/ modem; get the installation done if you haven't done it before.
Go to Start menu and launch Control Panel, in 'Network and Sharing Center' section click . Locate your scanner there and select 'Install', this will make your scanner accessible between two computers or more.
Pros
Easy, requires minimal effort.
Cons
Works only on Windows 7 and Vista. For Windows XP you might want to try the software solution above.
No protection is provided, so any network user can access the shared scanner, that might store documents with sensitive data.
So, considering all the advantages and disadvantages of each method, it seems like a cross-platform solution, USB Network Gate is the most efficient tool for redirecting a USB scanner over the network. If you actually want to share your USB device with multiple remote computers safely and securely, the software will help you do this.
USB Network Gate
Requirements for Windows: XP/2003/2008/Vista/7/8/10, Server 2012
Also available on macOS, Linux OS and Android ,
5.62MB
size
Version
8.0.1859
(
7th Nov, 2017
)
Release notes