Although 3D mouse is a relatively recent addition to the family of input devices, they are already widely used by those who work with 3D imagery (design, graphics, digital media, etc.). These devices are often called 3D motion controllers, 3D navigation or 6DOF devices, in the latter 6DOF, stands for 'six degrees of freedom' referring to the freedom of movement in 3D space.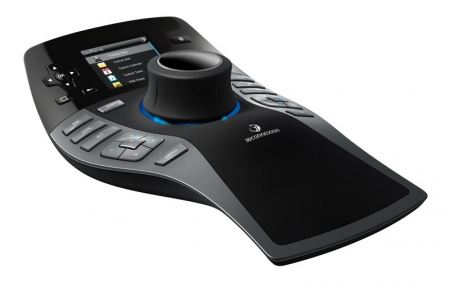 These mice help you navigate in three dimensions space, thanks to their ability to 'pan/ zoom', 'tilt/ spin/ roll' they allow you to merge movements and streamline your workflow. Although the essential functionality of these devices remains the same, 3D mice vary when it comes to their additional features.
If you are a happy owner of such a device or planning to purchase one, sooner or later you will come across a situation when you need to access a 3D mouse over remote desktop. The catch here is that remote protocols do not support USB devices. What do you do then? How do you access 3D mouse in RDP or is there a way to share 3D mouse in this environment? There is.